6 LED Automatic Motion-sensing Night Light | Battery Powered Hallway Light
- Let there be light - when you need, how you need it -
With our motion-sensing nightlight, you no longer need to leave a light burning throughout the entire night. Once set in place, it will stay off during the day and turn on only when it detects nearby motion during night hours. The sensor is sensitive enough to detect motion from as far as 15 feet away, and is outfitted with a wide-angle lens for 180 degrees of vision. The motion-sensing mechanism ensures that the light will remain on as long as you need it for, and will even delay its shut-off by a selectable 20, 60 or 90 seconds.

An attractive, sleek housing design blends in nicely with the surrounding decor. Simple, efficient and easy battery-powered operation leaves you no wires to connect or walls to cut into. Simply pop four 'AAA' batteries into the device, and mount it to the wall in one of four configurations:
Swing-out hook, for hanging on rods or other light fixtures
Included screws
Built-in magnet, for adherence to steel surfaces
Included Velcro strips

6 bright LED bulbs are embedded in the front fascia, making this nightlight a smart choice for use in hallways, stairways, bathrooms, bedrooms, closets, garages, attics and basements. The brightness of the LEDs is adjustable to your personal liking, and the unit can quickly be slid off the mounting plate to be used as an emergency flashlight. The motion-sensing capability can also easily be shut off for those times when through-the-night lighting is preferred.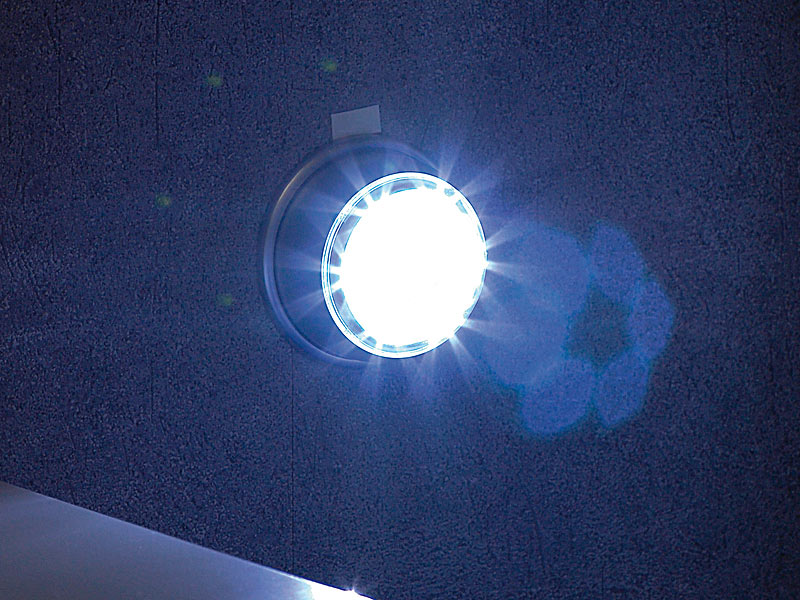 The light is stylish and attractive and it can easily mount using a mounting base and screws or a set of Velcro adhesive pads. The back plate also features a swing up closet rod hook that will let you hang the light on the rod for a quick and easy installation. I like the concept of the hook a lot! It even has a magnet on the back and it can be stuck onto your refrigerator for example. It is ideal for a light in a dark hallway, stairs, and steps, as a bedroom nightlight, closets, bathrooms, garages, attics and basements.
Product description
The 6 LED identifies day and night automatically and will only illuminate at night, when movement is detected and Turns off automatically after 20/60/90 seconds if no motion is detected
This unit Features adjustable brightness: you can adjust the LED's strength to your liking
Choose between the light staying illuminated for 20, 60, or 90 seconds
Features 4 hanging options: 1. Swing-out hook 2. Included Screws 3. Built in Magnet 4. Included Velcro
The night light instantly turns on when it detects motion, and can detect motion from as far as 15 feet away with 180 degrees of vision
An Off/On switch
A setting to have the light on continuously, or 20, 60 or 90 seconds after detecting motion or heat.
An adjustment for the brightness of the light which is a nice feature when used as a night light.
An adjustment for the sensitivity of the ambient light level.
Technical Specifications:
Magnosphere - Artikel number
1517
Form / Model

LED Automatic Motion-sensing Night Light

Material
ABS Plastic, Magnetic
Power Supply
4 x 1.5V AAA Batteries (Included Here)
LED Number
6 LEDs
LED Color
White
Shell Color
8 different colors
Weight
4.8 ounces
Package Content
1 x LED

Motion-sensing Night Light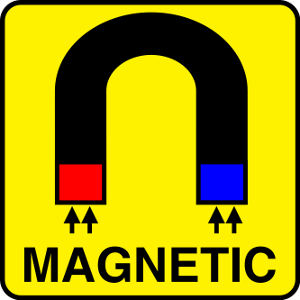 LED-Lampe magnetisch | Bewegungsmelder | mit 6 starken LED's | inkl. Batterien - Vorstellung