Magnet Words
- The magnetic words can be used on magnetic paint -
An innovative product consisting of small magnets with different words and letters. Combine them any way you wish and put them on any magnetic surface and you are ready to leave small messages behind. The words, syllables and punctuation marks are printed on magnetic sheet. The type size is big enough for easy legibility, but small enough to make sentences on your refrigerator without taking up the whole space.
The magnetic words come on whole sheets with perforation marks. You just need to break them apart. While doing that you get a first glimpse of the myriad of words and you can think about meaningful or less meaningful creations you can come up with. You can review a list of all the words here.
A set of magnetic words contains 510 pieces: Words, syllables and punctuation marks.
The magnetic words are available in five languages: German, English, French, Dutch and Spanish.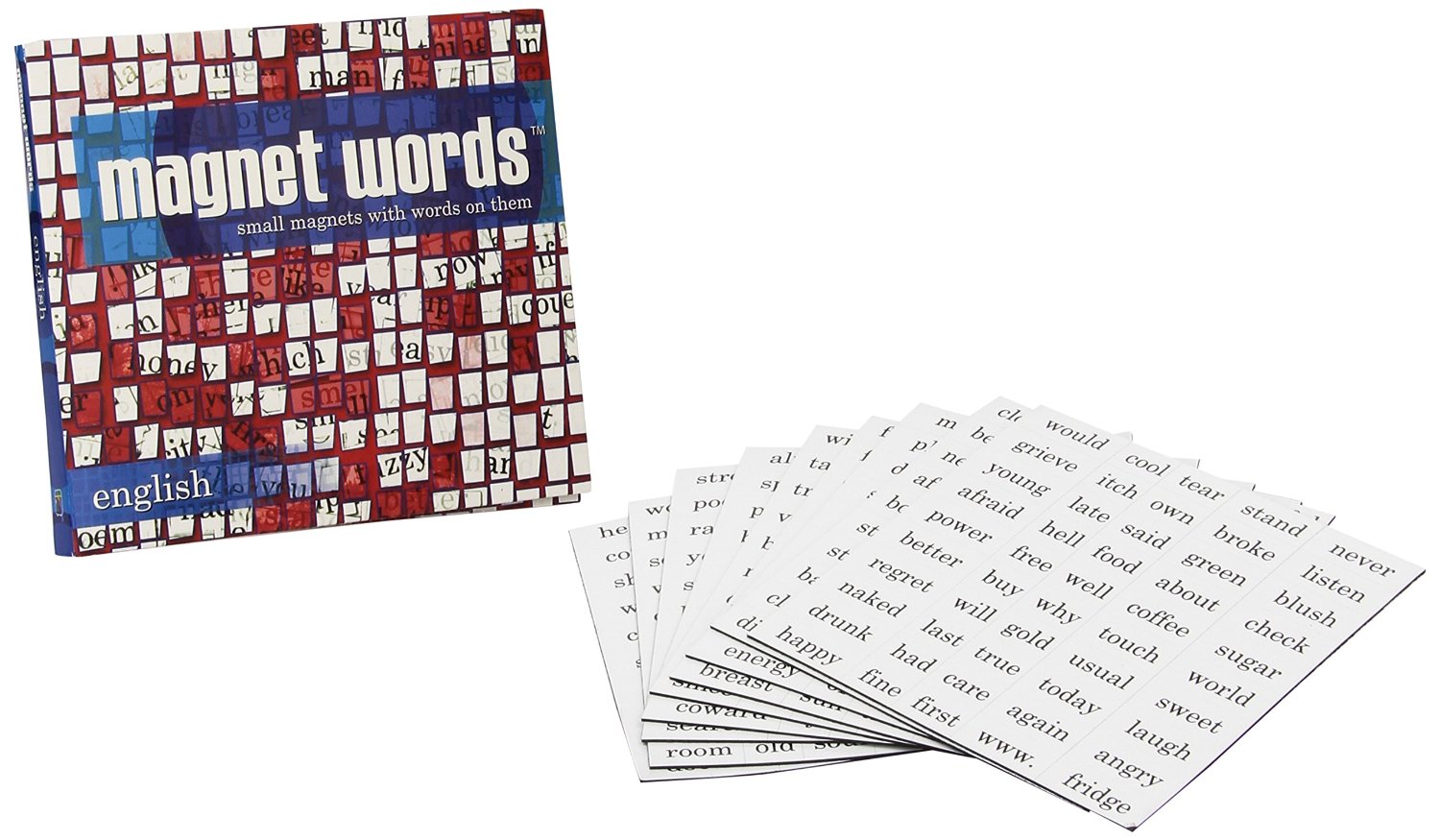 Fridge Magnet Words - At a glance
Small magnets with a variety of words that you can put on your fridge or any other magnetic surface
There are two versions available: Original and Love
Mix and combine into playful, loving or crazy messages for the family or co-workers to enjoy
The magnets are 1 cm high and the length varies with the length of the words.
Both boxes contains words of all sizes but also prefixes and suffixes so you can easily create variants of the basic forms such as feminine/ masculine versions as well as plurals and many other combinations.
510 with words and syllables - for refrigerator doors and steel surfaces
witty words and poetry in the kitchen
Why not surprise someone with a thoughtful message or poem
Dimensions: length 14 cm, width 12.5 cm, Height 1.5 cm
Weight: 281 g
Technical Specifications:
| | |
| --- | --- |
| Magnosphere - Artikel number | 1716 |
| Form / Model | |
| Material | Magnetic Sheet |
| Housing | ABS plastic |
| Dimension | length 14 cm, width 12.5 cm, Height 1.5 cm |
| Color | white labels, black writing |
| Application | 510 with words and syllables - for refrigerator doors and steel surfaces. The magnetic words can be used on magnetic paint |
| Weight | 281 g |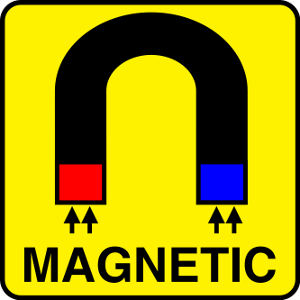 Magnetwörter - Vorstellung