We transform the traditional view of France to create a reference map that's illuminating with information
The exquisite detail and vivid colour mean will make it equally loved as a decorative centrepiece or as a study aid in a teenager's bedroom.
The levels of information on this map go well beyond the ordinary. Swot up on your capital cities. Never mind geography, your next pub quiz is going to be a walkover.
It's a glorious replacement for those fusty old maps of the schoolroom and might even encourage a bit of homework from everyone in the family. What's the capital of Lichtenstein anyone?
We print our maps on to the highest FSC approved quality silk-coated paper using a lithographic printing process. This works like a mechanised version of traditional screen-printing. A plate is made for each colour and then laid down individually, offering a stunning, quality print, with great definition and colour impact. A sealer is applied to protect the inks and gloss UV varnish used to add contrast and highlight boundaries.
Note: our maps are more beautiful in real life than on your computer screen. The luminous colour and glossy metallics have been known to cause palpitations, so have a chair handy when it arrives.

Manufactured after 2013/01/01, The object of the declaration described above is in conformity with DIRECTIVE 2011/65/EU OF THE EUROPEAN PARLIAMENT AND OF THE COUNCIL an the restriction of the use of certain hazardous substances in electrical and electronic equipment.
France Map, flexible sheet metal, write-on/wipe-off, 10 white Neodymium pin magnets
Dimensions: 620 mm x 1000 mm, complete with 10 Magnetpins in white

Options: Have a look at our range of presentation options below.

Plastic Coated: We encapsulate the map in plastic to create a durable write-on/ wipe-off finish. Perfect for children or anyone with sticky fingers.

Magnetic: We mount our plastic coated map on to flexible sheet metal to create a durable, wipeable, magnetic surface.

The map features magnetic self adhesive on the back to enable you to fix it to the wall with ease.

We supply 10 Neodymium magnetic pins in white to mark points of interest and to convert the map in to a notice board.

Maps available: Europe, Germany, Austria, England, Spain, Italy and France
| | |
| --- | --- |
| Item Number: | 644 |
| Packing quantity: | 1 France Map + 10 Pin Magnets |
| Dimension: | 620 mm x 1000 mm |
| Strength: | 0.7 mm |
| Color: | 4 color print |
| Coating: | PET |
| Material: | ferro magnetic sheet |
| Securing | self adhesive |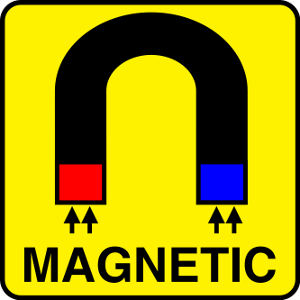 You might also be interested in
France Map, flexible sheet metal, write-on/wipe-off, 10 magnets, 62 cm x 100 cm
69,90 £
incl. VAT plus delivery costs