Magnetic Knife Holder set of 4 Magnet | Magnetic Knife Rack V2A
Ø 7 cm x 2 cm
- Display and keep your knives handy on the wall with these space saving wall mounted knife magnets -
Knife magnets offer greater flexibility than most conventional knife magnets. you can put them exactly where you need them most, or you can place them on the wall like a sculpture.
Each of the circular magnets can, depending on the size of the knives, hold two knives simultaneously.
A single magnet can easily cope with your largest cook's knives or even your cleaver. The magnets are enclosed in stainless steel with non-slip rubber fonts.
Screw the fittings onto the wall with the enclosed screws and mount the knife magnets on the fittings – magnetism holds them in place. The knife magnets are easy to clean – but are not dishwasher safe. Always remember to place the knife magnets out of reach of children. Each magnet is 2-7/8" in diameter, 4 magnets to a set.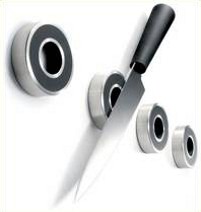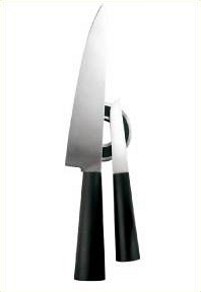 Manufactured after 2013/01/01, The object of the declaration described above is in conformity with DIRECTIVE 2011/65/EU OF THE EUROPEAN PARLIAMENT AND OF THE COUNCIL an the restriction of the use of certain hazardous substances in electrical and electronic equipment.
Diameter: Ø 7 cm x 2 cm
Delivery: 4 Magnets
Material: magnetic stainless steel, rubber
Style: Modern
Technical Specification:
| | |
| --- | --- |
| Magnosphere - Article No. | 1332 |
| Delivery | 4 knife magnets |
| Form / Model | Magnetic Knife Magnets |
| Material | Stainless steel, rubber |
| Color | Silver |
| Diameter | Ø 7 cm |
| Height | 2 cm |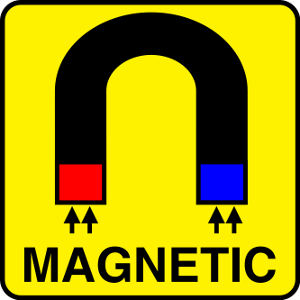 Messer-Magnete, Messerhalter magnetisch – 4er Set - Vorstellung