Payment Methods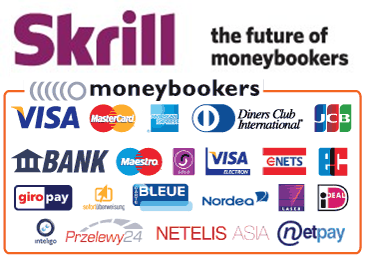 Account details:
Account holder: Magnosphere GmbH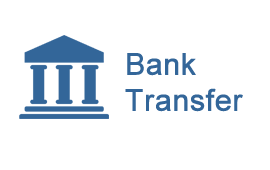 Advanced payments are very popular for all customers who exactly know what they want. The great advantage is that you just look forward to your goods as soon as you have paid them. Customers who live true to the motto there's no time like the present love this payment method.
Credit card payments are one of the most popular payment methods in the internet. We use an integrated form of Skrill VR-ePay to handle credit card payments in our online shop. You do not have to register. Furthermore, your credit card data are not saved but only used for the payment process. We only accept VISA, EuroCard/MasterCard and American Express.

Paypal is safe, fast and very user-friendly. You only need a Paypal account, your emailaddress and the corresponding password. When paying by paypal we are able to dispatch your order immediately, mostly the same day. Please note that if you want your goods to be sent to an alternative shipping address, make sure to enter them during payment.
With Amazon Payments, you can buy directly from us with the stored Amazon account payment and shipping information, quickly and safely, Your payment information will remain at Amazon for maximum data protection and you will enjoy the full buyer protection as you would when buying directly from Amazon.
We accept bitcoins as payment for our goods and services und therfore afford our customers to settle their purchases at Magnosphere.
Shopgate is the world's leading mobile shopping solutions provider.Their portfolio currently features more than 10 million products, over 5000 registered online shops and more than 1,200 shopping apps for iPhone, iPad, Android.