Magnet Bulletin Board
Decorating your bulletin boards with photos and art or posting notes and lists has never been so stylish until the creation of this modern round magnetic bulletin board.
Make a bold visual statement while organizing your photos, memos, artwork... the Round Magnetic Bulletin Board is perfect for the kitchen, office, and family room. Expand your display area by mounting multiple boards in graphic groupings of 2, 3, 4 or more. Powerful magnets replace tacks, safely holding photos and memos to a stainless steel finish – post without puncture! Hold postcards, notes, artwork, even your key ring on this space-efficient bulletin board, non-damaging magnets allow you to switch the display with ease. Dark Brown goes well with so many room styles and is sure to fit in well in your home or office.
Get organized with the Magnetic Bulletin Board! Kids and teens will love the look of this modern message board, inspiring them to stay on track with family events! The Magnetic Board is a giant polka dot with 12 ultra powerful magnets. Display your favorite photos, important memos, and business cards. Use this magnetic bulletin board in the kitchen to hold pictures and the grocery list or use in your dorm room to remind you of pressing engagements. Mounts easily! Need more magnets? – call or email us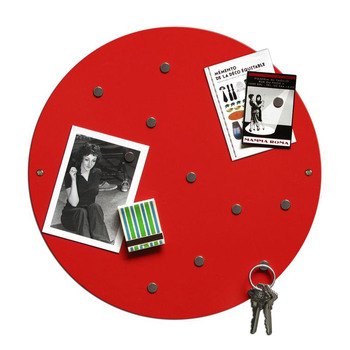 Stainless is back. Three By Three's 16" dia stainless magnetic board is an attractive addition to the modern kitchen.

The board comes with 16 super strong magnets. This magnetic board mounts easily with the included mounting screws. - See more at: http://www.fridgedoor.com/big-dot-magnetic-board-stainless-16-in.html#sthash.g1FV1AGJ.dpuf
Stainless is back. Three By Three's 16" dia stainless magnetic board is an attractive addition to the modern kitchen.

The board comes with 16 super strong magnets. This magnetic board mounts easily with the included mounting screws. - See more at: http://www.fridgedoor.com/big-dot-magnetic-board-stainless-16-in.html#sthash.g1FV1AGJ.dpuf
Magnet Bulletin Board dark brown adhesive Ø 20cm + 12 strong neodymium magnets

Dimensions:

Ø 20 cm

Colors

: dark brown

Scope of delivery

:

Magnetic Bulletin Board

with

self-adhesive

+ 12 strong neodymium magnets

Material

: Magnetic Sheet
| | |
| --- | --- |
| Item Number: | 1347 |
| Packing quantity: | 1 Magnetic Bulletin Board + 12 strong neodymium magnets |
| Dimension: | Ø 20 cm |
| Color: | dark brown |
| Material: | Magnetic Sheet |
| Securing | For wall mounting - self adhesive or magnetic |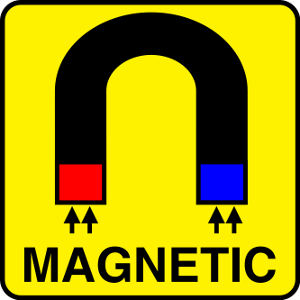 Kurt

2018-01-10 12:37:47