Magnet Tape Dispenser | 1/2x15' Black Tape / Green Dispenser
- Magnetic tape is designed for attaching nonmagnetic objects -
Magnetic tape comes in a dispenser that makes mounting with magnetic tape easy. Simply roll out the desired length and press the lever for a clean cut. You do not need scissors. Magnetic tape is designed for attaching nonmagnetic objects. Tape sticks to photographs, pictures, calendars, displays and more.
The tape with dispenser is perfect for your next school, home or office project. Use the tape just like regular tape - tear it and stick it to photos, schedules, kids' artwork, memos, notes and more. Then post those items on metal cabinets, refrigerators, lockers and display boards. There is no paper liner to remove.
To use
Roll out desire length of magnet and cut with dispenser Adhesive back turns anything into a magnet Great for signs, photos and calendars Includes dispenser and 1 magnetic tape rolll Roll size: 15' long x 1/2" wide Sold by the roll.
Magnetic Tape Dispenser
For Use With Magnetic Tape, Color Green, Black, Height 4-1/2 In., Width 5-3/4 In., Includes Roll of Magnetic Tape
Includes : Roll of Magnetic Tape Color : Green, Black Height : 4-1/2" For Use With : Magnetic Tape Item : Magnetic Tape Dispenser Width : 5-3/4"
Quickly and efficiently makes any lightweight item adhere as a magnet
Thin, magnet tape is dispensed like ordinary cellophane tape and cuts with a tear bar on the dispenser
Place tape on photos, business cards, kids' art work and more
Great for making magnets to use on the refrigerator or filing cabinet
Acid-free

|

Roll size: 15' long x 1/2" wide

| Dispenser

Height 4-1/2 In., Width 5-3/4"
Technical Specification:
Magnosphere - Article No.
1524
Form / Model

Magnet Tape Dispenser

Material

Plastic, Metal

Color
Green, Black
Tape length

|

width
15' long x 1/2" wide
Dispenser height

| width

4-1/2" height x 5-3/4" width
Weight
1.05 lb
Adhesion
self adhesive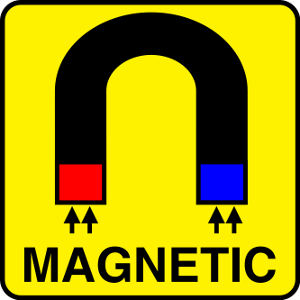 Magnetisches Klebeband im Spender | 4,5m - Vorstellung