Magnetic Chalkboard Blackboard Vinyl Sheet, 250cm x 100cm + 2x chalk
These chalkboards are made from flexible sheet magnet treated with a special chalkboard surface. They are made to stick magnetically on any steel surface like your fridge door or a wall painted with Magically Magnetic Paint.
We can also produce custom size magnetic chalkboards in just about any length you could want. Just unroll and stick to any steel surface. Use a softer chalk and it erases just like a slate chalkboard. Put it up or take it down anytime. It holds to the surface magnetically. They're great in the kid's room or in the kitchen for shopping lists and family reminders. Magnets will stick to this material, but it is not intended for use with new super strong rare earth magnets. Rare earth magnets are so strong they could actually demagnetize the magnetic chalkboard and make it unable to be attracted to a steel surface.
You can turn any metal surface into a chalkboard in an instant with this magnetic flexible chalkboard sheet. Ideal for using on filing cabinets or refrigerators these sheets can be great fun. Leave messages for the family, write your shopping lists or just provide a wipeable surface for children to write and draw on. You can also use liquid chalk pens with these sheets, just use a damp cloth to remove any chalk and start again.
Each sheet has a striped north-south polarity on the magnetic face to give a secure grip
Chalkboard finish on the non-magnetic face
Can be used with regular chalk and liquid chalk pens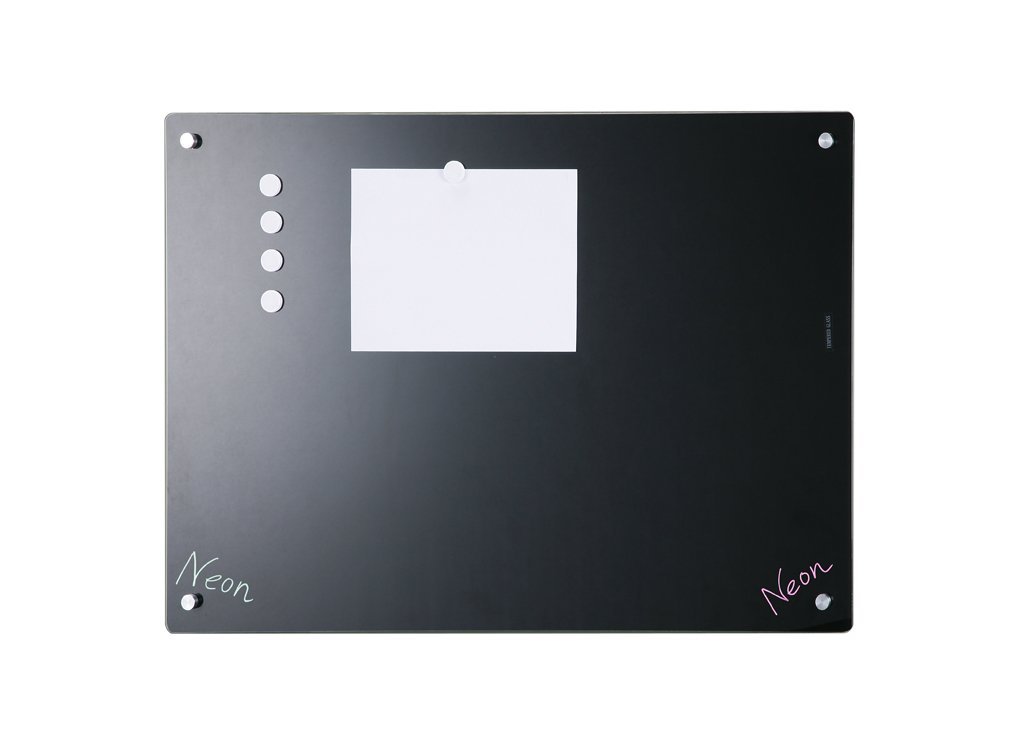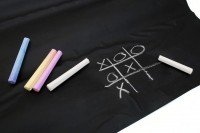 Magnetic Chalkboard Blackboard Vinyl Sheet, 250 cm x 100 cm + 2 x chalk
Size: 250 cm x 100 cm
Included in delivery: 2 pieces of white chalk
Quality: Anisotropic
Item number:

1433

Package Quantity:

Magnetic Chalkboard

Dimension:

250 cm

x 100

cm

Height:

0,5 mm

Coating:

special chalkboard surface

Adhesive force (Kg

37g/cm ²

Color:

black

Max Temp (° C):

55 °C

Mounting:

magnetic