Magnetic CD Rack-System | Steel | Square 1x3 - 9 | 4 cm x 32 cm | 0,15kg
- shows covers at its best! -
The Rack-System with noble elegance!

The covers of your favorite CDs, DVDs or Blue-rays are much too beautiful to hide in conventional racks. Open your DVD treasury and display your favorite DVDs. Visible music history on the wall! This only creates the multimedia CD-wall shelf of Magnosphere, which brings uncompromising visibility of the focused media and your favorite cover displayed in the spotlight. CD holder finishes piling your CDs on top of each other and lengthy searches after your precious CDs.

The Magnosphere SQUARE 3x3 allows the combination of up to 9 of your best CDs to attach to the wall. Strung together, you can cover large areas and so bring your CD collection to "light".

The Magnosphere Slim can also be positioned vertically and horizontally and can be extended to any number of elements.
Delivery includes:
1 Magnosphere Square 4x3 Grundplatte aus gebürstetem Edelstahl, geeignet für bis zu 12 DVD's
12 (+1) Magnete, 1 Montagematerial + auführlicher Anleitung
Abmessungen und Gewicht: 360mm x 360mm und 1,4 kg
Delivery without DVD's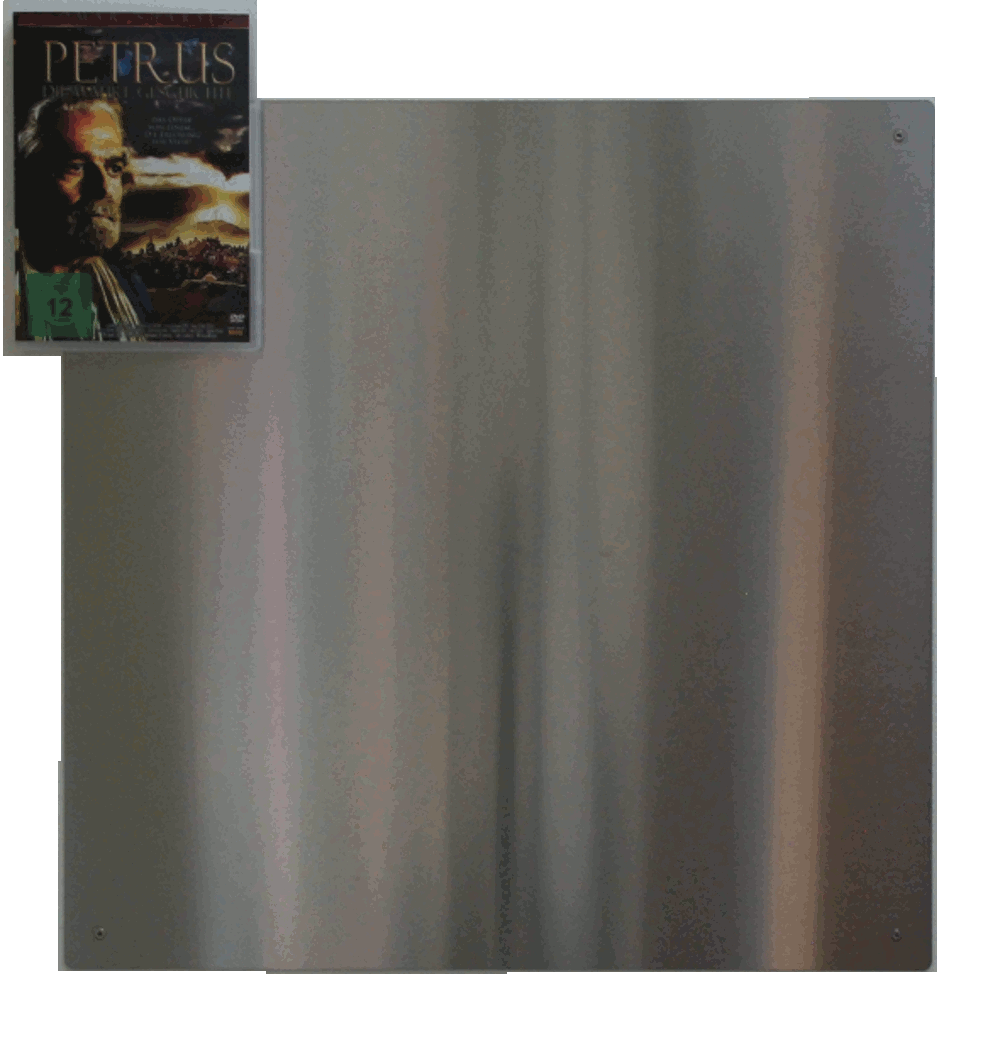 1 Magnosphere Square 4x3 Grundplatte aus gebürstetem Edelstahl, geeignet für bis zu 12 DVD's
12 (+1) Magnete, 1 Montagematerial + auführlicher Anleitung
Abmessungen und Gewicht: 360mm x 360mm und 1,4 kg
Delivery without DVD's