Magnetic Tape/Strip, Marking Tape, Label Magnets 0,85 x 10mm - 5m
- Write directly on white vinyl surface or adhere bar code labels. Accepts wet or dry erase markers -
Magnetic Labeling Tape creates movable magnetic labels that stick to anything made of steel. Great for labeling metal shelving or file cabinets. Easily cut to desired length with scissors and mark with permanent or water-soluble (dry-erase) marker so you can reuse the tape. Labeling tape will not scratch surfaces. The magnetic surface is powerful but easily repositionable.
They are very popular for use in warehouses as racking strip magnetic labels. Simply cut to length, let them magnetically attract to the mild steel racking and then write on your label details as required.They are a fast and cost effective method for identifying product codes, stock level information, dates, quarantine information, delivery details, etc. And if you want the information to be more permanent, you could use a permanent marker pen.
Details:
Write on with permanent or water-soluble markers; tape can be reused
Magnetic labeling tape creates movable magnetic labels that stick to steel
Ideal for labeling metal shelving or file cabinets; tape is repositionable
Use scissors to quickly and easily cut to desired length; tape won't scratch surfaces
Note:
The coloured flexible magnetic rubber tape is available in 5m (5 metre) long rolls. We also supply white board pens (a set of red, green, blue and black colours) for dry wipe use as well as white board erasers.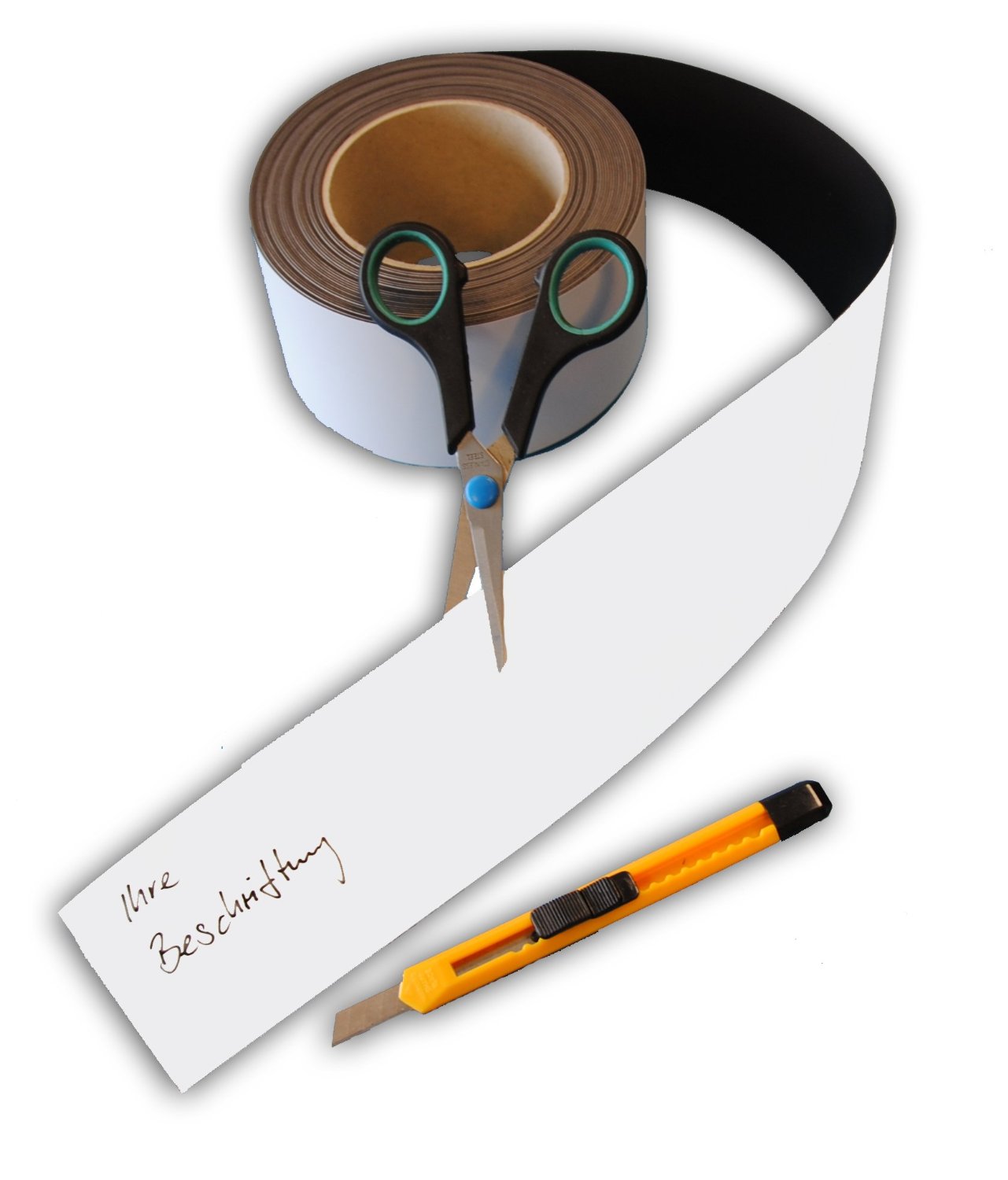 Colourful magnetic gridding tape
Perfect for adding temporary gridding lines to magnetic whiteboards surfaces
Can also be used on other magnetic surfaces such as filing cabinets and storage racking
Can be cut to length and written on
Available in 6 colours; white, black, red, blue, green and yellow

Manufactured after 2013/01/01, The object of the declaration described above is in conformity with DIRECTIVE 2011/65/EU OF THE EUROPEAN PARLIAMENT AND OF THE COUNCIL an the restriction of the use of certain hazardous substances in electrical and electronic equipment.
Magnetic Marking Tape / Strips are very popular for use in warehouses as racking strip magnetic labels.
Simply cut to length, let them magnetically attract to the mild steel racking and then write on your label details as required.
The vinyl accepts permanent or wet erase markers, magnets will hold strong in working environments
Optional: Available as an individual cut
Material: magnetic tape coated | Strength: 70g/cm ² | Quality: Anisotropic
Technical Specifications:
| | |
| --- | --- |
| Magnosphere - Artikel number | 1685 |
| Form / Model | Magnetic Marking Tapes |
| Material | magnetic tape coated |
| Width | 10 mm |
| Strength | 0,85 mm |
| Length | 5 meter |
| Color | white, black, red, blue, green, yellow |
| Weight | 27 g / Meter |
| Adhesive force (Kg | 70 g/cm² |
| Application | Magnetic Labeling Tape creates movable magnetic labels that stick to anything made of steel. Great for labeling metal shelving or file cabinets. |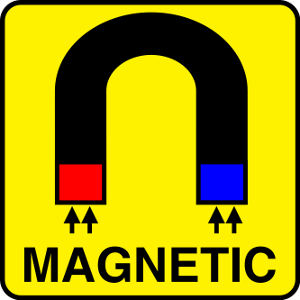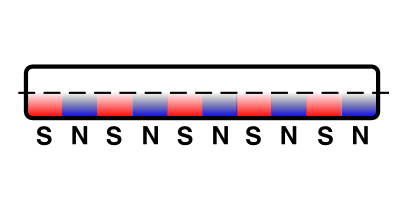 ​​