Help when ordering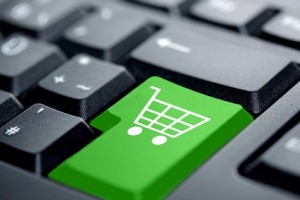 Shopping basket
The shopping basket displays article quantity, payment and form of transport
To start and finalize the order process, please click the "check out button…
Login
You will be asked to login, if you are not. Please enter your E-Mail Adress and your designated password. If you are ordering for the first time in our Shop? Please enter your E-Mail Adress and choose "I am a new customer.
Invoice address
Please complete all fields in reference to the invoice. You have to confirm our terms and conditions. Please read and understand the complete terms and conditions.and marked your consent when requested. You are required to leave a password only, if you are a new customer.
Delivery address
In this field please insert your delivery address if different from the invoice address.
Pre-payments (wire)
Only when choosing the pre-payment option, you will be required to insert your account information.
Order confirmation
Prior to the final completion of your order you will receive a complete overview displaying your articles and total amount purchased. When clicking the order button send order your are confirming your order. AFter your order is finalized, your will be receiving a confirmation email.
Frequently asked questions and answers (FAQ)
Latest: 13.08.2013
Proposals
If you wish to be contacted in reference to an inquiry or questions? Please call our customer service or send us an email. We will then contact you shortly with a proposal or a return phone call if requested.
Advise
Our values are: we are looking forward to be of service and forward you valuable information to support your individual project with care! We assure you total ease in your online shopping experience or please visit our retail location: (Magnotron, Maybachstrasse 13, 63456 Hanau, Germany). We love to be of servie and value your trust! Please contact us for any questions or support.
· E-Mail
· Tel: +49.6181.675880
· Fax:+49.6181.675881929
Special custom orders
If you don't find the article your are searching for, than be assured that our team can help you.
Orders
Your order is final after you have finished the complete order process, including clicking the button "send order". You will be notified via email that order has been received by Magnosphere.de. We will then confirm your order subject to our terms and conditions. Terms and Conditions
Data Sheet
If you require a data sheet for our products, please let us know.
Delivery outside Germany
We deliver throughout Europe and the world
Expected delivery time
We will forward you an expected delivery date when confirming your order. If you need an expedtied order please contact our customer service and we will do our best to accomodate your expectations.
Delivery- and Invoice Adress
We accomodate different delivery and invoice adresses as requested through the order.
Newsletter
We prepare a news letter on a regular basis. If you are interested to receiving the latest news please register and we will be happy to include you.
Pricing
Our prices include the customary VAT.
Invoice
Your will receive the invoice via Email.
Returns
If you are not satisfied with our products you may exercise your right of return. The process will be startedWenn Sie Ihre Bestellung zurückgeben möchten, gewähren wir Ihnen ein Rückgaberecht ab Erhalt der Ware. Bitte informieren Sie uns hierzu telefonisch oder per Mail, dann veranlassen wir die Rücknahme und stornieren die Rechnung. Sie bekommen dann eine entsprechende Gutschrift. Bitte haben Sie Verständnis dafür, dass wir nur Artikel ohne Gebrauchsspuren in Originalverpackung zurücknehmen. Die Artikel sollten uns zusätzlich in angemessener Zeit zugehen. Das Rückgaberecht gilt nicht für Artikel, die außerhalb unseres Sortiments explizit für sie beschafft wurden und für auftragsbezogene Fertigungen.
Satisfaction
We produce our products with care and submit them to several qualtity processes prior to shipping. If you dedect any problems with our merchandise please contact us and we will replace your order free of charge. Please do the following:
When unpacking the our products please pay attention to the condition of the packaging box.

Please remark any damage on the carrier delivery receipt prior to accepting the merchandise. Hidden defects can be registered within a week after receipt of the package.

Please contact our customer service via email or telephon.

Telefon: +49.2241.959450
Telefax: +49.2241.9594520
eMail: info@magnosphere.co.uk
Shipping costs
We deliver your order to the front door.