Self adhesive white matt viny faced ferrous sheet 0,6mm x 10cm x 100cm
- create your own magnetic receiptive pin wall -
Ferrous sheet looks very much like magnetic sheet and is similar in flexibility, weight and thickness. It provides a flexible alternative to steel and compliments our range of magnetic sheet products. It is similar to Steel Paper, but is thicker for increased strength. This makes it ideal for use where there is an intermediary material between the sheet and the magnet (PVC based for outdoor use also). It is flexible, receptive.
As an adhesive base stencil to the magnetic substance, it has the sound safety and flexibility. The surface can be coated with film or be printed. It can be used for the wave absorbing materials and magnetic circuit shield. It is widely applicable for office supplies, exhibition board, toys, stationery, magnetic darts, etc.
Flexible magnetic materials can be supplied on the roll, sheeted or slit to your specific requirements - fast turnaround and lowest prices
​
Please note!
Ferrous foils are covered with a plastic film and have been treated with iron particles to achieve an magnetically adhesive effect. It is not the same as a full metallic surface, such as refrigerators. Therefore, we recommend that our customers only use neodymium magnets in conjunction with our steel foils. Only these magnets generate enough power to keep magnetic notes, photos, etc. on the steel foil.
To create changeable graphics/signage!
To create a flexible medium for advertising you will need to combine flexible ferrous foil with magnetic sheets (Magnets). The self adhesive flexible ferrous will create a magnetic receiptive base which will receive your printed advertising (magnetic sheets). You will be able to change your advertising as often as needed.
Flexible Magnetic sheets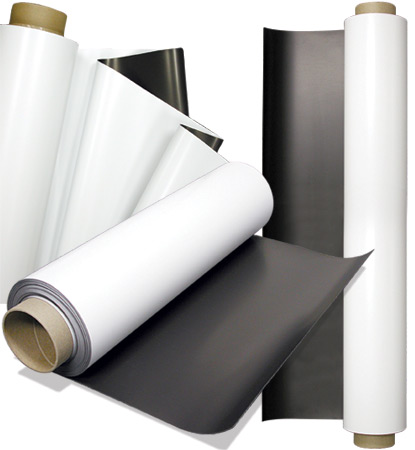 Flexible Magnetic Sheeting
Available in widths up to 40" with or without adhesive, or in white. Choose plain surface or several different laminates, including several colors. May be UV screen printed, eco solvent or solvent inkjet printed. Available in large or standard-sized rolls.
Magnetic Receptive Base for Magnetic Sheeting (Magnets!)
- to create changeable graphics/signage -

Step One: Stick It
New Force adhesive back magnetic sheet is adhered to the wall.
Step Two: Print It
A changeable sign is printed on magnetic receptive transitional graphics.
Step Three: Change It
To change the sign, a new message is printed on transitional graphics. The old sign is easily removed and replaced by the new message.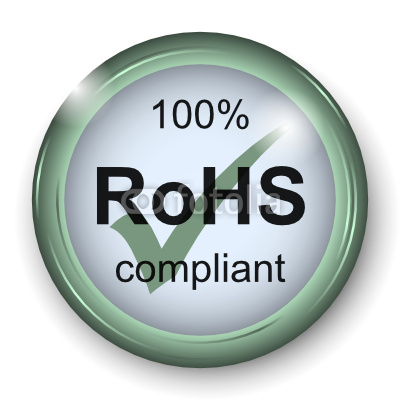 Product complies with the RoHS-Directive
This product complies with the European RoHS-Directive (2002/95/EC - RoHS - Restriction of Hazardous Substances) Directive on the restriction of use of certain hazardous substances in electrical and electronic equipment. Not subject to registration under REACH.