Dry-Erase magnetic glass panel with weekly planner 14 x 51cm
diverse colors
The magnetic glass dry-erase weekly planner measures 14 x 51cm and has 7 silkscreened sections, each labeled with a weekday, to give you plenty of room to plan your week. This magnet board's dry-erase surface is non-ghosting and made with shatterproof, tempered glass, offering a sleek and clean alternative to traditional whiteboards. A metal backing creates a seemingly magical magnetic glass effect, allowing photos and cards to be posted to the surface. Mounting is hidden behind the board, maintaining the clutter-free design. Includes 2 strong magnets, dry-erase pen, stainless pen shelf, and mounting hardware.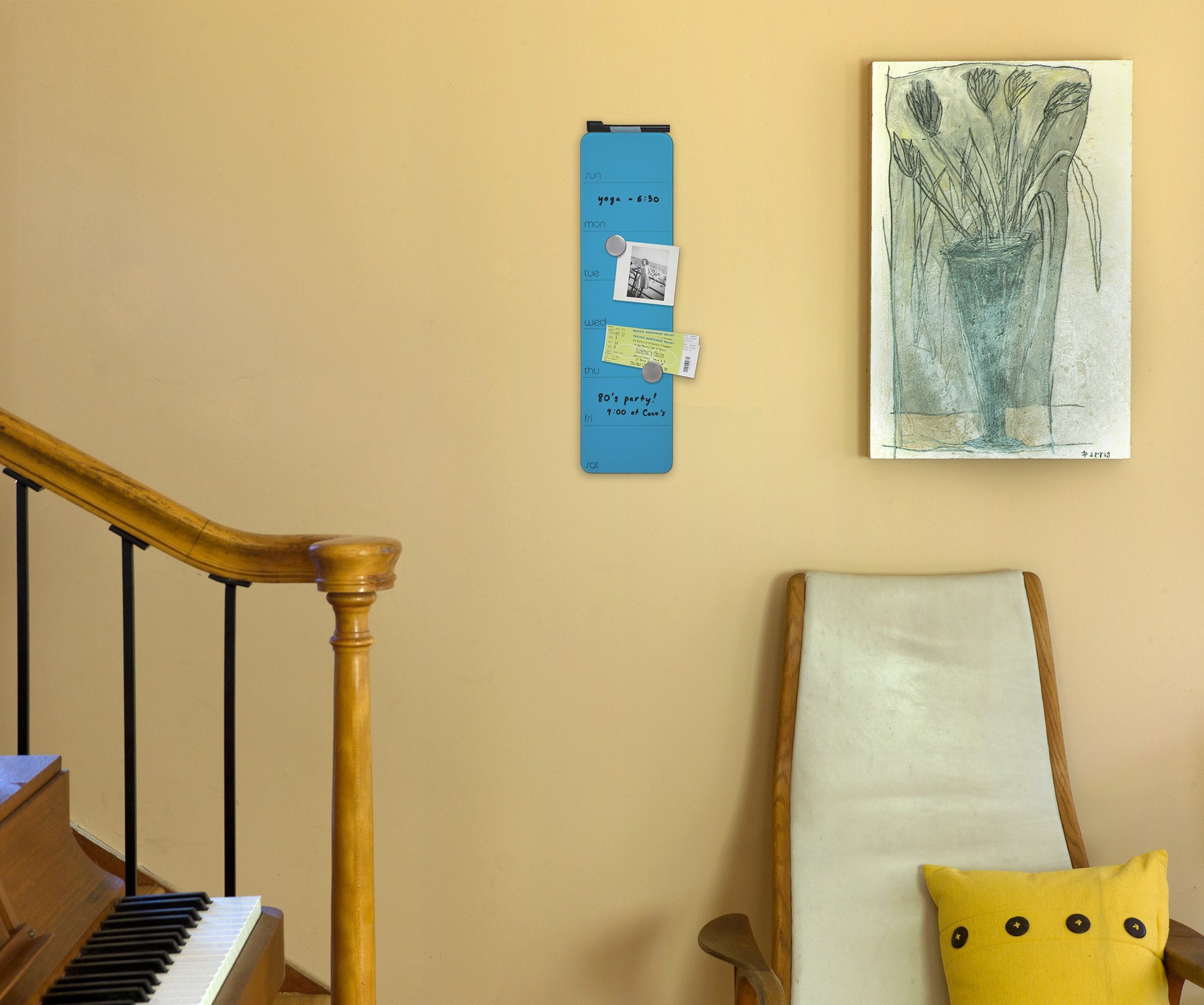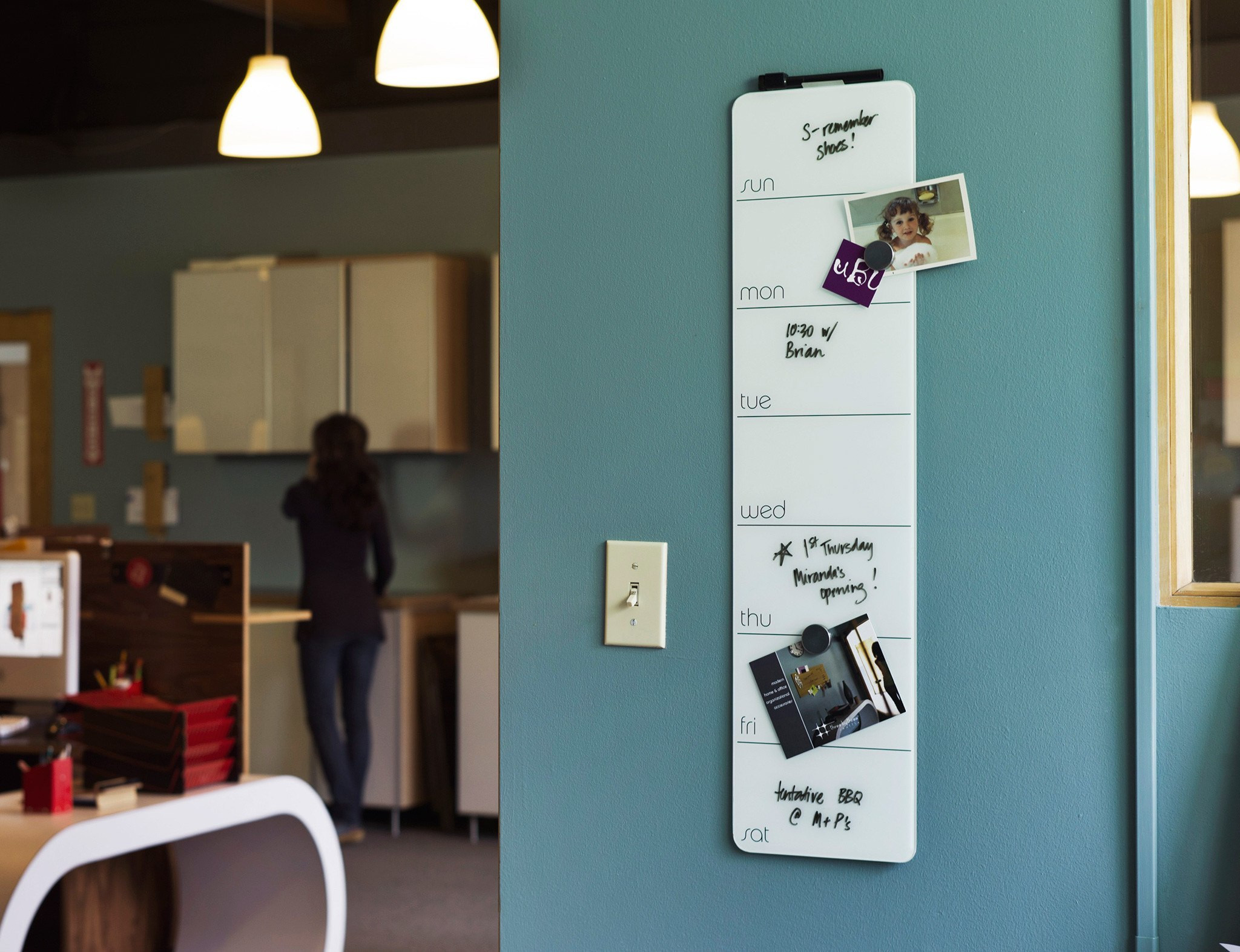 Details
Plan your week's appointments, classes, family dinners, chores and parties on this magnetic glass dry-erase weekly planner. This silkscreened board sports seven labeled days for a full week of planning. The shatterproof, tempered glass dry-erase surface is non-ghosting, and offers a sleek alternative to standard whiteboards. Backed by metal, the glass surface serves double-duty as a magnet board for photos and cards. Hidden mounts behind the board maintain the clean design.
Features
Magnetic
Shatterproof tempered glass
Includes 2 magnets
Dry·erase marker + shelf
Wall mounting hardware
Dimensions
Length: 20" (51 cm)
Width: 5.5" (14 cm)

Manufactured after 2013/01/01, The object of the declaration described above is in conformity with DIRECTIVE 2011/65/EU OF THE EUROPEAN PARLIAMENT AND OF THE COUNCIL an the restriction of the use of certain hazardous substances in electrical and electronic equipment.
7 silkscreened sections labeled with a weekday gives plenty of room to plan your week

Surface is non-ghosting

Made with shatterproof, tempered glass

Metal backing allows photos and cards to be posted to the surface

Measures approximately

14 x 51cm, best calendar dry erase boards weekly monthly daily for messages
Technical Specifications:
| | |
| --- | --- |
| Magnosphere - Artikel number | 1692 |
| Form / Model | Magnetic glass dry-erase weekly planner |
| Material | glass |
| Width | 14 cm |
| Length | 51cm |
| Colors | diverse |
| Application | Plan your week's appointments, classes, family dinners, chores and parties on this magnetic glass dry-erase weekly planner. This silkscreened board sports seven labeled days for a full week of planning. |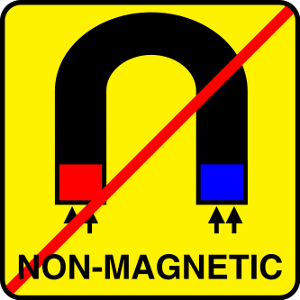 ​​