DIY flexible Magnetic fly screen for windows, Mosquito Repellent

The most important thing in a good fly screen window is the fabric! It not only keeps insects from getting from the outside to the inside, but also ensures optimal air permeability, as well as a clear view and tear resistance. In addition to high-quality fly screen fabric made of fiberglass, we offer various models made of high-quality materials such as aluminum and stainless steel, which provide reliable protection against both flying and crawling insects!
Fly Screens
Make your own insect screens for windows or doors, or you need material to replace screens in caravans or motorhomes. Fly Screens are a revolutionary concept, an innovative and state-of-the-art mechanism especially designed for doors and windows. Now, you have liberty to open your doors and windows to allow fresh breeze and soothing sunshine in, while keeping insects, flies and mosquitoes out. Fly Screens are easy to install, provide smooth operation and offers a complete health protection against airborne pests and insects. With Magnosphere Fly Screen, you can have the best of everything fresh air, great appearance and functional protection.
---
Fly Screens for Businesses and Homes
Magnosphere is dedicated to the supply of high quality, screens and DIY insect screens, which are suitable for businesses and homes. As leading insect screen manufacturers, we are able to supply bespoke, insect screens that will fit most doors or windows imaginable.
All of our insect screens are manufactured from aluminium and then finished in a polyester coating. As a result this makes the screen frames suitable for indoor or outdoor use, making them ultra durable, which means the screens will last for many years protecting you from flies and saving you money. We have a choice of different types of insect mesh from mosquito and pet mesh to superfine midge mesh and pollen mesh so you can choose your preferred level of protection. Insect mesh is available by the metre or in full roll quantities.
---
Wire Mesh for Insect and Fly Screening
We stock an extensive range of standard insect proof mesh and fly screen for industrial, commercial and domestic use. Our fly mesh and insect screening mesh is available in a variety of fine mesh materials including aluminium, fibreglass, galvanised steel and stainless steel.
The mesh can be used for insect screening and fly proofing windows, doors and ventilation areas in homes, offices, hospitals, restaurants and other establishments where there is a potential airborne pest problem.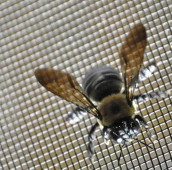 Insects such as flies, wasps, mosquitoes and other undesirable airborne pests are a constant threat to personal comfort, environmental health and hygiene.
PURCHASE NOW AT MAGNOSPHERE - Fly Screens Insect Screens for Windows and Doors
Wholesale prices: Click here to request quote
---
Buy high quality Fly and Insect Screen Mesh at Magnosphere and get a better deal!
Magnosphere produces magnets at great prices, produced and delivered on time for all areas of industry, automotive, aerospace, electronics as well as in the design sector, trade fair construction, offices and for the home.
We are an ISO certified shop and carry the Trusted Shops seal. We have successfully completed more than 200,000 orders and offer our ever-growing customer base 24/7 customer service.
All items are available for immediate delivery in large numbers with daily dispatch. Our selection is your win! Thousands of satisfied customers! Buy from a company with the highest quality standards and customer service with flexible and diverse payment options and conditions.
We can also custom manufacture these to fit your exact specifications using our in-house global manufacturing facilities and team of experienced engineers. Need high quantities of magnets at the lowest and fairest price possible? Just let us know what you are looking for and contact our Customer Care Team by sending us a request for quote! We'll work with you to determine the most economical way of providing you with what you need.
Trust in our experience and convince yourself of our service and our products and we look forward to welcoming you to our magnet shop at Magnosphere. You are welcome to contact us by eMail: info(at)magnosphere.co.uk. Available 24/7 x 365 and we are also there for you on public holidays! Or just give us a call.
---
ROHS-Directive

Magnosphere conforms to the RoHs directive and the Reach and PFOS regulations. Directive 2002/96 / EC of the European Parliament and of the Council, of January 27, 2003, on waste electrical and electronic equipment (WEEE).
---

We are very proud to offer excellent customer service. We know that without our clients, we would not be here. If you have any questions about your order or something else, please call or email us!: info(at)magnosphere.co.uk
24 / 7 x 365 Including holiday periods! Our customer service team is available to help you!