Fly Screen Mesh - FlyScreen Stainless Steel
Our stainless steel fly screen is a high quality mesh, which is highly rust resistant. The mesh is very fine, and is designed for fly and Insect control. It is ideal for use in food preperation areas. For high traffic areas, such as doors or windows, select the heavy duty stainless steel insect mesh.
Fly screens not only keep flies and other insects out of your home but may also help improve the indoor air quality. The major part of the fly screen is its mesh. Most fly screen mesh is manufactured using sturdy materials and is tightly woven so that flies, other insects and some airborne particles cannot enter your windows or doors.
Fly screens are chosen to exclude insects such and mosquitos from their homes and buildings due to hygiene and annoyance factors relating to insects that can carry diseases. Food preparation industries must adhere to environmental regulations upholding hygienic conditions against these flys. The mesh is used underneath guttering to prevent insects especially wasps and birds from accessing lofts where they can become a nuisance. All the Fly meshes can be installed using our adhesive magnetic tape A & B combination into place, they can all be cut with a decent pair of scissors.
There are several considerations in choosing an insect screen, notably the size of the pests or insects that must be excluded: All our meshes will keep out house flies, If you need a mosquito mesh the stainless woven mosquito mesh has the smallest aperture.
Other insect screen considerations are aesthetics of the location, the life expectancy required of the insect mesh and also if the material will be subject to direct vandalism or the actions of pets. For the longest life span choose a metal version stainless mesh preferably or Aluminum mesh. Fiberglass is a good cheap option to use as a fly screen but can easily be ripped.
The pet mesh is a much stronger Plastic insect screen. Another cheap fly mesh is the coated mild steel, its life span will not be long and should only be used in indoor condition. The difference between the expanded and the woven versions is that the expanded is stronger and keeps its shape when it bends, whereas the woven is easy to cut and bend. The vent meshes are the strongest version and keep out mice and rats as well as Flies.
Types of mesh:
Your choice of the material of your fly screen mesh will depend on your specific requirements. Some of the common types of mesh are:
Fibreglass mesh:
A standard mesh carried by all fly screen suppliers is made of woven fiberglass yarn coated with PVC to make it waterproof, rust proof, non-combustible, stain resistant and easy to clean. This type of mesh usually comes in a standard grey colour and is good for excluding flies, bees, wasps, mosquitoes and other insects.
Polyester mesh:
This type of mesh is made from woven polyester that is coated with PVC. It is around 7 times stronger than the fiberglass mesh while still offering good outward visibility. While the polyester mesh and fiberglass mesh block the same types of insects, the strength of the polyester mesh makes it ideal for the kitchen where contamination from insects must be avoided.
Midge mesh:
The midge mesh is differentiated from the standard fly screen mesh by its tighter weave. The midge mesh has more threads that are tightly woven to produce more holes that are smaller than those found in the standard fiberglass mesh. This is good for blocking smaller insects like midges. The midge mesh is good for keeping out not only flies, bees, wasps and mosquitoes, but also tinier insects like midges.
A fly screen mesh is easy to install or replace. You may buy your screen mesh by the roll or by the metre depending on how much you will need. The mesh is easily trimmed to fit any window or door size and is made to resist rust, chipping or fading. Mesh may come in gray, white or black colours.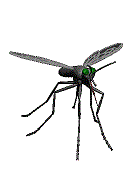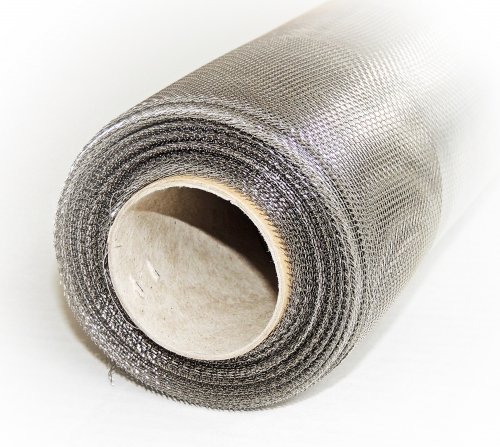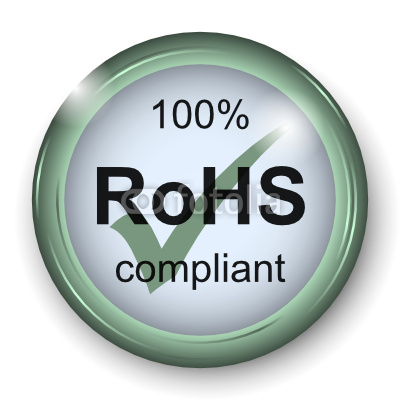 Product complies with the RoHS-Directive
This product complies with the European RoHS-Directive (2002/95/EC - RoHS - Restriction of Hazardous Substances) Directive on the restriction of use of certain hazardous substances in electrical and electronic equipment. Not subject to registration under REACH.