Sets of magnets shaped as audio jacks including colored cables
- Now you can keep your photo's, shopping lists, reminders or takeaway menus up on the fridge with these super cool jack magnets -
These awesome jack magnets are a truly funky design that looks great on any fridge or magnetic surface. Now you can keep your photo's, shopping lists, reminders or takeaway menus up on the fridge with these super cool jack magnets. They have been designed to look like car jacks and have two magnetic ends to them to allow for more to be stuck down by each one. They come as a set of two and make a great gift to anyone if you are not planning on keeping them for yourself. They will also make a great gift for any petrol head!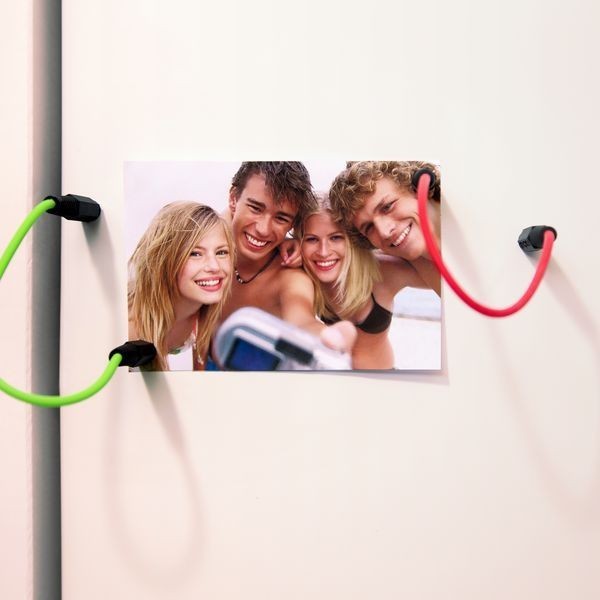 Always plugged in With so much always going on, it's easy to forget something. But relax. Whether its work or play, with our new fridge magnets, you won't miss a note. Key Features - Set of 2 wires (4 magnets) - Soft silicone finish
Key Features
Set of 2 wires (4 magnets) - 1 wire green color, 1 wire red color
Two colors per set
Soft silicone finish
Cool and fun gift for musicians, music lovers, guitar lovers

Manufactured after 2013/01/01, The object of the declaration described above is in conformity with DIRECTIVE 2011/65/EU OF THE EUROPEAN PARLIAMENT AND OF THE COUNCIL an the restriction of the use of certain hazardous substances in electrical and electronic equipment.
Comprised of plastic and magnet, these cable magnets will hold up your photos, memos, and notes in a simple decorative way.
Dimension: 29 x 1

x 1,2 cm

Fabric: Plastic, Magnet, Soft silicone finish
Set of two
Fridge magnets
Technical Specifications:
| | |
| --- | --- |
| Magnosphere - Artikel number | 1714 |
| Form / Model | Sets of magnets shaped as audio jacks |
| Material | Plastic, Magnet, Soft silicone finisht |
| Dimension | 29 x 1 x 1,2 cm |
| Application | Now you can keep your photo's, shopping lists, reminders or takeaway menus up on the fridge with these super cool jack magnets |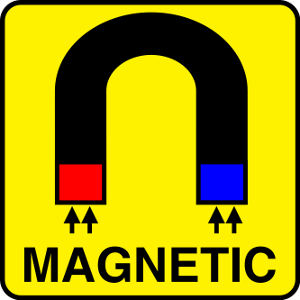 MagNotes, magnetische Stecker, aus Silikon, rot und grün - im 2er Set - 29 cm - Vorstellung