Magnetic Knife Holder / Rack, Soft Touch - Classic - 30cm for 6 Knives
- The only knife rack which smiles back at you -
The only knife rack which smiles back at you. Colours available in Orange, Red, Turquoise, Lime Green, White and Black. Available in a length of 300mm. Not suitable for fully forged chef's or very heavy knives, it was designed as a fun entry level knife rack for the domestic customer - if in any doubt email us and we'll endeavour to help.

With its rubberised texture and fun colours it'll brighten up any kitchen. And with super strong rare earth magnets lurking behind it's soft exterior, it'll never let you down. What's more, if you get fed up of the colour, you can always order a replacement skin.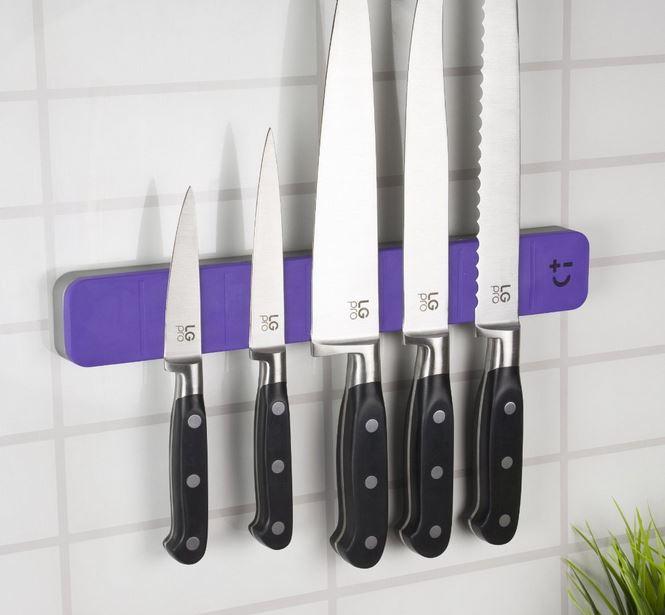 Quirky, funky and unique knife storage solution. Rubberised double knife pods are ideal for keeping knives you use regularly to hand. Use them on their own or make a real statement with 2 or 3 together.
Technical Specifications:
| | |
| --- | --- |
| Magnosphere - Artikel number | 1660 |
| Form / Model | Magnetic Knife Rack |
| Material | Rubberised texture and fun colours |
| Dimension | * |
| Color | Orange, Red, Turquoise, Lime Green, White and Black |
| Application | Suitable for 6 knives it is a stylish addition to any modern kitchen |