Magnetic Lathe Chuck, rectangular, Force 80 N /sq cm

This is a high powered magnetic chuck. The solid top and bottom plates assure retained accuracy. Full loading power is consistent over the whole plate. Positive hand release. Poles are arranged to hold small,medium and large pieces.
The well proven rigid assembly of Rectangular Chucks aids accurate grinding or milling. The use of carefully selected pole spacing ensures the maximum possible grip on a wide selection of workpieces. Awkward workpieces can be accommodated by using an additional top plate which can be machined to meet requirements.
Available Chucks:
Rectangular Grinding Series

Handle Style

Width of top plate (mm)

Length of base plate (mm)

Height (mm)

Magno 510

Removable

129

259

51

Magno 612

Removable

150

310

64

Magno 614

Removable

150

356

64

Magno 618

Removable

150

457

64

Magno 818

Removable

200

457

68

Magno 820

Removable

200

508

68

Magno 824

Removable

200

610

68

Magno 1020

Fixed

254

508

68

Magno 1220

Fixed

305

508

68

Magno 1224

Fixed

305

610

68

Small Rectangular Chucks - Suited to Toolmakers work

Magno 47

Removable

103

203

43

Magno 255

Fixed

63

134

72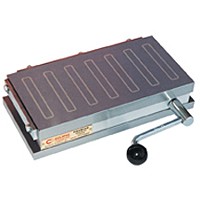 Magnetic Lathe Chuck, rectangular, Clamping Force 80 N /sq cm
Tool Body Material: Metal
Clamping Force: 80 N /sq cm
SVHC: No SVHC (16-Dec-2013)
| | |
| --- | --- |
| Item Number: | 1368 |
| Packing quantity: | 1 Magnetic Lathe Chuck |
| Dimension: | * |
| Color: | silver |
| Weight (kg): | * |
| Securing | magnetic lifting tool |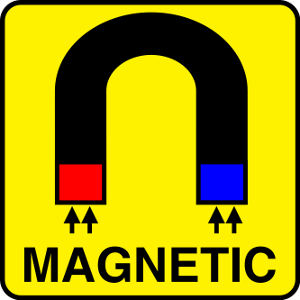 Rechteckige magnetische Spannvorrichtung, 17,6 - 35 Polleitungen - Vorstellung


Magnetspannfutter - ein- / ausschaltbar - Anleitung