Magnetic Project Mat Computer iPad Laptop 20 x 25 cm
- Repair can be tough. This mat makes it easier -
This Magnetic screw work mat is designed specifically with repair in mind. It magnetically holds screws and small parts in place to help make your repair go smoothly. Being able to confidently know where you put every piece of your device will practically cut your re-assembly time in half!
Great for cell phone repairs, and you can stop worrying about screw tracking and focus on the cell phone; all the screws will be right where you left them. For laptops with hundreds of screws, use the whole mat as a screw guide and keep careful notes to not get lost. This mat will enable you to work more smoothly and efficiently. Check out our video, and learn how it can make lost screws a problem of the past.
The best tools and accessories are often designed by people and companies who would personally use them.
The Magnetic Mat has a non-slip backing, and features a much more powerful magnet making it ideal for larger screws and metal objects. Magnetic work mat that holds screws and allows you to make notes. The screws are magnetised for easy pick up with screw driver.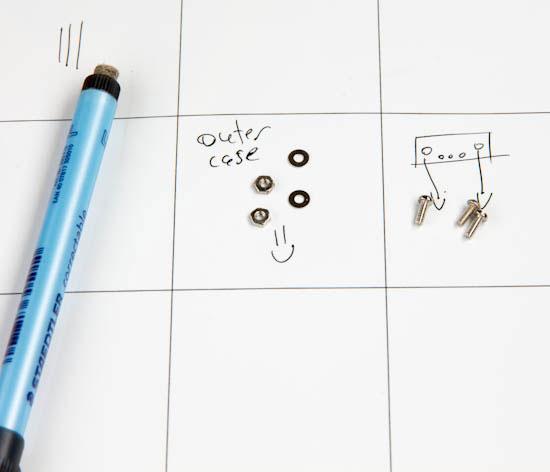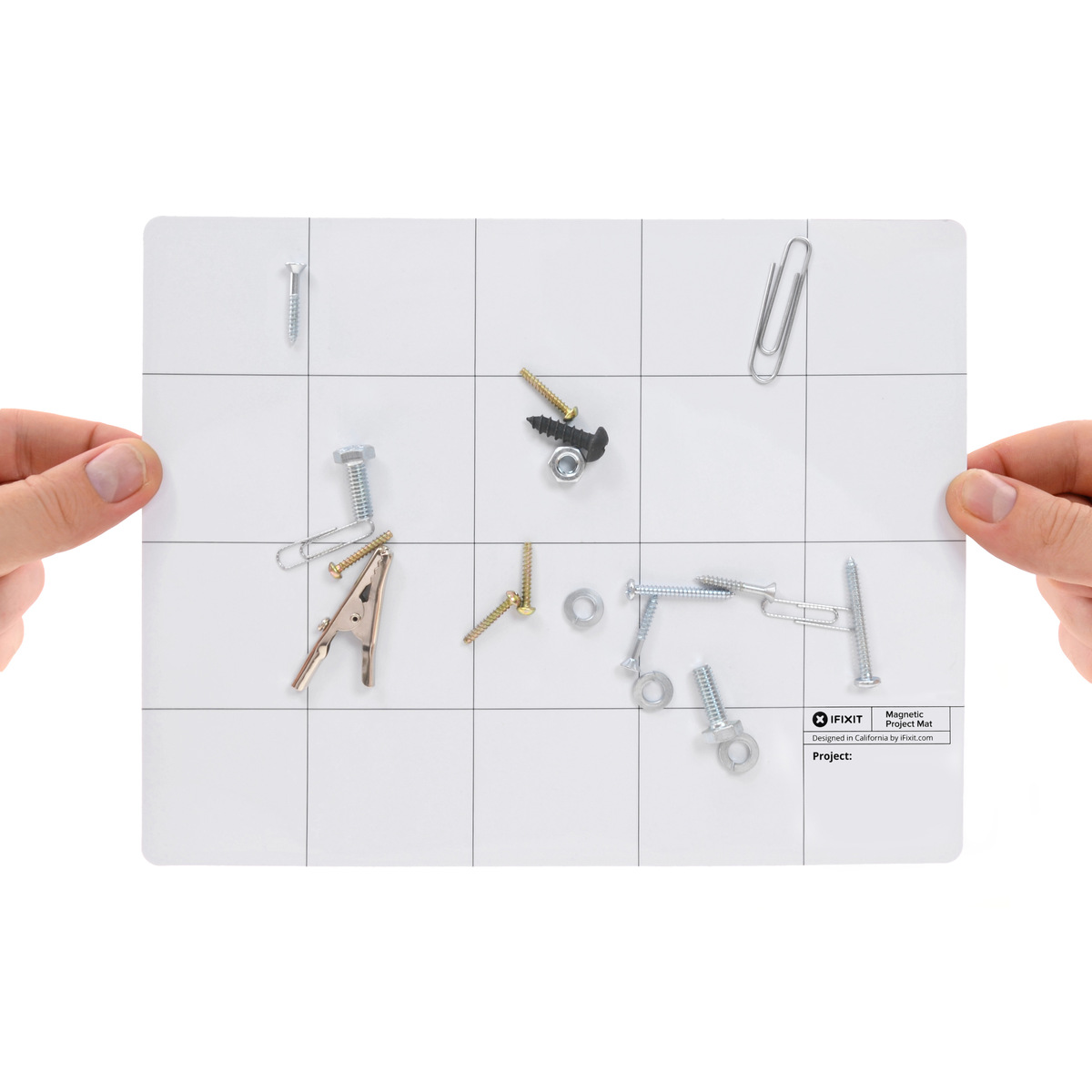 Attention!
Do not place camera, battery, mother board, LCD on the magnetic mat.
Highlights of this Work Mat:
Saves time by keeping parts organized
Never lose a part again!
Essential for any and every cell phone repair
Perfect for DIY enthusiasts and repair professionals alike
Smudge proof White Vinyl
High quality magnet
Ideal for iOS devices and other small electronics
Features:
Magnetic mat for holding tools and fasteners
Sticks to any ferrous steel surface without damaging surface
Never lose screws and nuts again - they stick to the mat!
To help you to organize your parts.
Dry erase surface helps you label your parts and take notes.
Magnetic surface is safe for hard drives and other modern electronics.
Reduces reassembly time by up to 40% while preventing errors.
Size
20cm x 25cm magnetic project mat
Surface: Dry erase
Keeps all your tiny screws and parts organized for efficient repairs.
Includes special hybrid no-smear fine point dry erase pen for taking notes.
Magnetic Array securely holds screws where you put them. Printed grid aids in organization.
The original rewritable magnetic surface! Surface: Dry Erase
Size: 20 cm x 25 cm, incl. Non-Permanent Marker
Technical Specifications:
| | |
| --- | --- |
| Magnosphere - Artikel number | 1496 |
| Form / Model | Magnetic work mat | Magnetic Project Mat |
| Material | magnetic sheet |
| Dimension | 20cm x 25cm |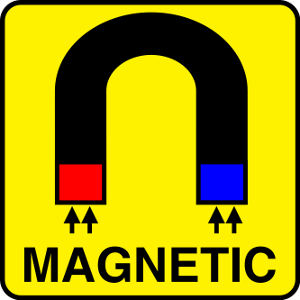 Magnetische Projektmatte | Magnetische Reparaturmatte | 20 cm x 25 cm - Vorstellung