Dry Erase Whiteboard paint 1 litre, transparent - not ferro-magnetic!
Write-on Wall Paint for an area of 6 m²
- Transform any wall into a writable surface with one application -
A new product by Magnosphere! - Write-on Wall Paint
Conventional whiteboards are boring. Better to have an entire wall to write on! Take any space to the next level by turning it into a totally writable and erasable surface with White Dry Erase Paint. Make easy-to-change notes and charts without the size limitation of traditional whiteboards. So you know what to do, ditch the old and get with the new!
Simply apply over your existing light coloured wall paint or if you're looking for a colour change, apply your new colour then apply Magnosphere Write-on Wall Paint over the top.
Once dry and cured you can use whiteboard markers to write all over the wall without damaging the surface. And when it's time to delete an idea just grab a soft cloth or whiteboard eraser, rub out the marker and start again.
Use it in your kitchen to write your reminders, in your office for your to do list, in your conference room to share ideas and in schools for brainstorming, art and more. With Magnosphere Write-on Wall Paint there's no limit to your ideas.
Teachers use whiteboard paint to create the largest whiteboard surface for students to interact with. It completely changes both the teaching and learning environment.
Businesses create magnetic whiteboards for planning and scheduling, brainstorming and collaboration.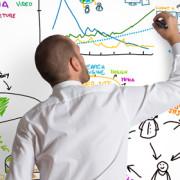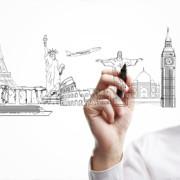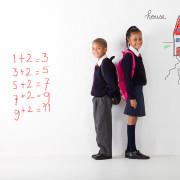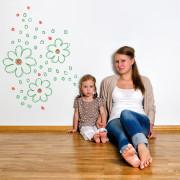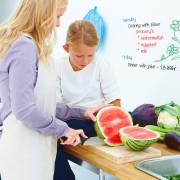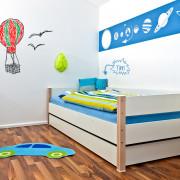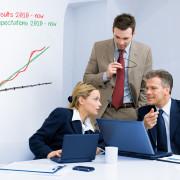 General:
Whiteboard Paint transforms virtually any smooth surface into a writeable surface for whiteboard markers. Applicable: the smoother the finish, the easier to clean texts or drawings. Easy to remove with a soft cloth or whiteboard eraser. Stubborn marker residue can be removed with a damp cloth or cleaning spray for whiteboards.
Characteristics:
Whiteboard Paint is a 2-component, water-dilatable lacquer, based on a PU acrylate.
Storage:
Cool, frost-free, in a sealed container and in a ventilated area, out of reach of children.
Vos Content:
EU limit value for these products (2004/42/CE, cat. jWb, 2010): 140 g/l. This product contains 0 g/l. VOS. In accordance with EN71-3
Processing:
Do not process at a temperature lower than +10°C and/or a relative humidity level exceeding 80%.
Apply plenty of paint.
Direction for use:
Before painting, check surface for dust and irregularities; any unevenness will be visible after painting. Wipe clean with dry cloth.
Add the full content of the curing agent from the small tin A to the paint in the large tin B. Mix thoroughly immediately. After stirring leave the mixture to set for 5 minutes, until most of the air bubbles have disappeared. If necessary dilute with maximum 3% clear water.
Process within 1 hour! Given the rapid drying, avoid additional stroking and rolling.
One thick layer is sufficient for a proper effect.
Remove painters tape within one hour after applying the paint.
Use fluffy short nap roller as applicator (tip: remove loose hairs before use with tape) / foam roller (extra fine).
Clean with water and soap after use.
Theoretic coverage: to 3 m²/0,5 litre.
Drying time: tack free after about 4 hours. Allow 3 days to harden; SketchPaint is then writable. Use cleaning spray regularly for a clean surface.
Tip:
Transparant Wall Paint: with dark backgrounds, use chalk markers instead of dry erase markers.
Superior Dry Erase Performance
No Mixing Required
Only 1 Coat Required
Write on in 2 Days
Ideal For Home, School or Office
Technical Specifications:
Magnosphere - Article number

2113

Form / Model

Whiteboard Paint

Material

Whiteboard Paint is a 2-component, water-dilatable lacquer, based on a PU acrylate, finish gloss

Applicable

to smooth walls | uncoated surfaces | Doors | Furniture | Wood | plastic or metal

Drying time

approximately 4 hours

Coverage

up to 6m²

Content

1000 ml

Storage

Cool and frost-free, in a sealed container and in a ventilated area, out of reach of children

Processing

Do not use at a temperature below +10 ° C and / or a relative humidity level above 80%

Application notes

Before painting, check the surface for dust and irregularities,
indoor use only

Tip

If you apply magnetic paint under the blackboard paint, one creates simultaneously next to a whiteboard a magnetic wall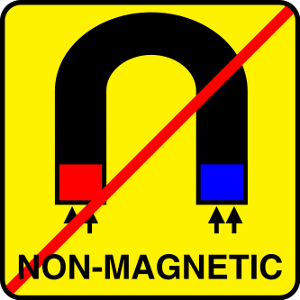 Whiteboardfarbe, weiß | 0,5l - Vorstellung