Magnetic Tool Wristband, Magnetic Wrist Wraps to Ø 350 mm adjustable
- Keeps nails, screws, and drill bits secured to your wrist -
The Magnetic Wristband helps you store screws, nails, and other small items on your wrist. This keeps them out of your mouth or your pocket so you can focus on the task at hand.
Our magnetic wristbands are built to satisfy the requirements of the Do-It Yourselfer, Home Craft Enthusiast, Hobbyist, Carpenter, Mechanic and Professional Tradesman. Crafted from durable ballistic polyester and embedded with strategically placed magnets, the magnetic wristband provides a clever solution to the annoying problem of losing your screws, bolts, parts and tools when you need it most!
Use the Magnetic Wristband to keep tools on your wrist while you work. Ideal for holding nails, drill bits, fasteners, wrenches and small tools. Work on projects without the frustration of losing your tools or your patience! Breathable lightweight design allows you to wear the magnetic wristband all day. Super strong magnets provide therapeutic relief to the wrist. One size fits all.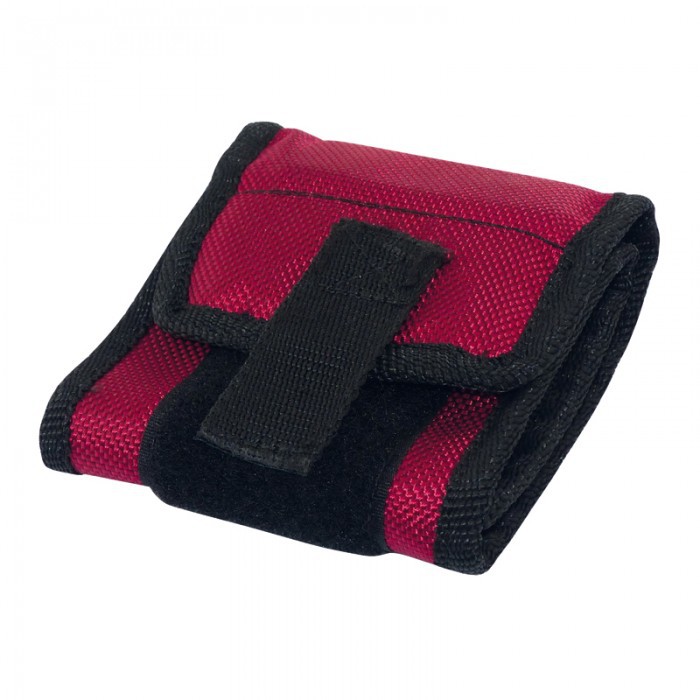 Specifications
Length: 14 inches
Width: 3.5 inches
Weight: 1.8 ounces
Holding Capacity: 1 lb
Color: Signature Red

Recommended Use
The magnetic wristband is designed for holding small items such as nails, screws, drill bits, nuts, bolts and fasteners. For larger tools we recommend our line of magnetic pouches and tool belts.

Warning
Keep away from pacemakers and other magnetic sensitive devices.
Embedded with super strong magnets for holding screws, scissors, and small tools
Provides a third helping hand when you need it most
Ideal for many woodworking, home improvement, and do-it yourself projects
Made of durable ballistic polyester
One size fits all
Technical Specification:
| | |
| --- | --- |
| Magnosphere - Article No. | 1522 |
| Form / Model | Wristband is embedded with super strong magnets |
| Material | Durable ballistic polyester |
| Color | Red |
| Length | 380 mm - 14 inches |
| Width | 95 mm - 3.5 inches |
| Weight | 1.8 ounces |
| Adhesion | 1 kg |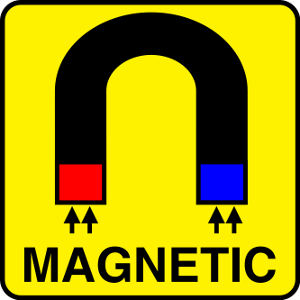 Magnetmanschette | Magnetarmband, mit Klettverschluß | bis Ø 350 mm einstellbar - Vorstellung