Small Magnetic Pins - Stainless Steel - Ø 12 x 16mm - holds 4,5 kg
Add some style to any office or classroom noticeboard. These chrome skittle magnets look great on any noticeboard, filing cabinet or even fridge. As each skittle has a tiny Neodymium magnet it makes them surprisingly strong for their size and each can hold up to 17 sheets of A4 paper firmly against a metal surface or even magnetic paint. What's more, because of their shape they don't obscure the items being held but are really easy handle, remove and reposition.

Bring your office whiteboards to life with our comprehensive range of magnetic visual aids. Highly effective and economical too, they provide a simple, no-fuss way to enhance visual planning and are ideal for use in offices, meeting rooms, training rooms and school classrooms.
** Disclaimer**
Please use this product responsibly. Ensure that children under 14 are not allowed to play with magnets and children over 14 are told about the potential dangers. Keep this magnets at a safe distance from mechanical watches, televisions, credit cards or any mechanical devises. These magnets are nickel plated and should not be used by people who suffer from nickel allergies.
Tenpin Magnets, stainless steel, N35, Size: Ø 12 mm x 16 mm
Vertical pull 4,5kg
Color: silver
​Magnet: NiCuNi plating (Nickel)
Technical Specifications:
| | |
| --- | --- |
| Magnosphere - Artikel number | 1943 |
| Form / Model | Skittle Magnets, |
| Material | Neodymium, stainless steel, |
| Dimension | Ø 12 x 16 mm |
| Grade | N35 |
| Color | silver |
| Tolerance | + / - 0,1 mm |
| Adhesion | holds 4,5 kg |
| Application | Ideal for holding items on Filing Cabinets, Whiteboards, Bulletin Boards, Magnetic Maps and Refrigerators |
| Weight | 7 g |
| Max Temp (degrees C) | 80 °C |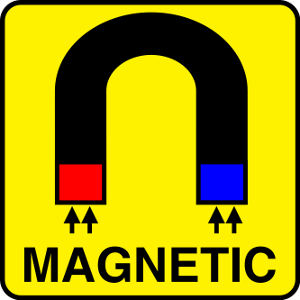 Kegelmagnet aus Stahl, Stahlgehäuse N35, Größe: Ø 12mm x 16mm, Haftkraft 4,5 kg - Vorstellung