AlNiCo 5 Educational Magnetic Rod Round Magnet 150 x 10mm, red-green coated - 400°C
Power AlNiCo Magnets for Experiments, Science & Education
The combination of iron filings and a bar magnets is a great way to show the patterns of magnetic fields. Simply place some of the iron filings on a piece of paper and move the magnet underneath the paper to see how the filings react and align to the magnetic field lines. Afterwards, place the filings back inside the re-sealable tube to use again and again. The iconic bar magnets are small enough to fit in your pocket and each magnet is protected by a epoxy paint coating.
This alnico bar magnet is ideal for science projects or class demonstrations or for use as a piece of equipment in the laboratory. Alnico is an acronym referring to a family of iron alloys which in addition to iron are composed primarily of aluminum (Al), nickel (Ni) and cobalt (Co), hence al-ni-co. Alnico alloys are ferromagnetic, with a high coercivity (resistance to loss of magnetism) and are used to make permanent magnets. These alnico magnets are carefully painted red, for the north pole, and green, for the south pole.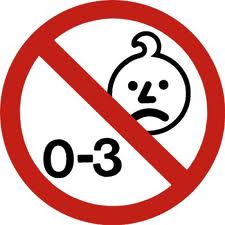 3 + years

Manufactured after 2013/01/01, The object of the declaration described above is in conformity with DIRECTIVE 2011/65/EU OF THE EUROPEAN PARLIAMENT AND OF THE COUNCIL an the restriction of the use of certain hazardous substances in electrical and electronic equipment.
AlNiCo bar magnet, red-green, Ø 10 mm x 200 mm, 1 piece
Form: Disc/Bar/Rod Magnet
Material: Alnico 5
Color: red - green
Maximum temperature: 400 ° C
Magnetization: axial
| | |
| --- | --- |
| Item Number: | 1321 |
| Packing quantity: | 1 piece |
| Form: | Disc/Bar/Rod Magnet |
| Material: | AlNiCo 5 |
| Color: | red - green |
| Maximal-Temperatur: | 400 °C |
| Magnetization: | axial |
| Total Weight: | 85 g |
| Total Volume: | 11781 mm³ |
| Total Height H: | 150 mm |
| Overall Diameter D: | Ø 10 mm |