Magnetic Soft Vise Jaws
Here's an handy and affordable product that everyone can use in their home workshop. When working with a vise you have to be careful not to mar or gouge the item you're clamping. People will use cardboard, old carpet, even scrap leather as "padding". All those options can work, but magnetic soft vise jaws are a simpler solution. These come in matching sets, Measuring 4-6″ long these have an upside-down L-shaped cross-section. They are formed from a semi-soft polyurethane that won't scratch metal (or gouge wood). Simply mount the plastic pieces over the metal jaws of your vise. The soft jaws are held in place by magnets embedded in the backside of the plastic. If you wish, you can saw off the ends of the soft jaws for a better fit on smaller vises.
Features:
Easy to use. Simply place over existing jaws
Protects work piece from scoring or marking
Available in standard serrated face or multigrips face for holding a variety of round objects in a variety of angles
Magnetic strip holds jaws in place
Supplied as a pair
Technical Information:
Magnetics Vice Jaws can easily be attached to any vice above 110mm in width.
No clamping is required to attach to the jaws of the vice.
The magnet material in the vice jaws is neodymium and the surrounding material is polyurethene.
The jaws have a broad lip to enable easy location on the vice.
4 vertical 'V' grooves in the jaws securely hold workpieces up to 20mm in diameter.
They are constructed of shatterproof, non-slip, non-scratch durable plastic.
Suitable in matched pairs.
Durable plastic faces.
Uses and Applications:
Secures round and irregular workpieces without damage or distortion to any type of workpiece.
Suitable for use in engineers vices.
| | | | Length (mm) | Height (mm) | Width (mm) | Weight |
| --- | --- | --- | --- | --- | --- | --- |
| | | | 103 | 32 | 31 | 130 grams |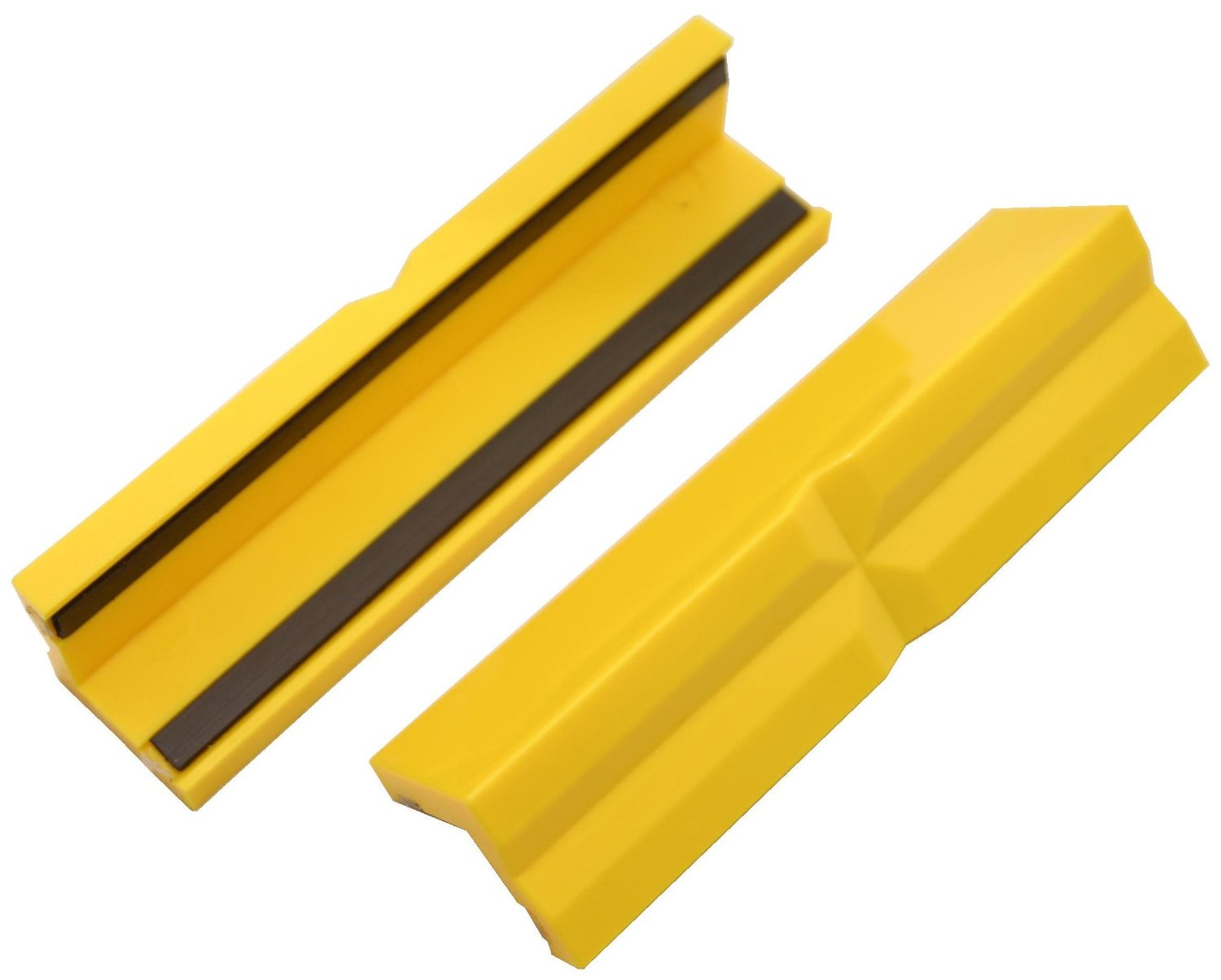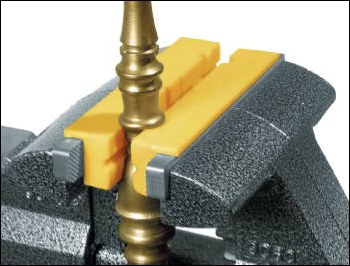 Plastic Magnetic Soft Jaws, Soft Jaw vice Inserts, 103 mm long, 1 Pair
| | |
| --- | --- |
| Item Number: | 1342 |
| Packing quantity: | 1 Pair |
| Dimension: | 103 mm long |
| Material: | Plastic - PE |
| Securing | magnetic |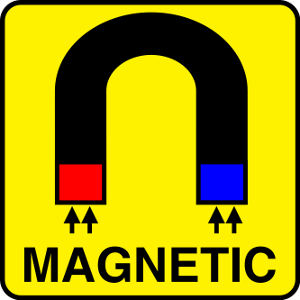 Schraubstock Backenwechsel - Vorstellung