Disc Magnet Ø 10 x 2mm Neodymium N35
Nickel - pull 1 kg
Neodymium is a rare earth element, that when combined with iron and boron creates a very powerful magnet (NdFeB). Our Neodymium Magnets are coated in nickel to create an attractive, high-quality, anti-corrosion finish. They are available in a range of sizes and shapes, such as: discs; bars; ring; and countersunk.
These magnets are ideal for holding, hanging and closures in a variety of areas, including retail display, exhibition and packaging closures.
Neodymium magnets are the strongest magnets in the present time, their power is such that it is imperative to handle them with the utmost caution (risk of pinching, depending on the size of the magnet), please do not leave within reach of children. They are made ​​from neodymium-iron-boron, the maximum temperatures of use of magnets we sell is 80 ° C (we are able to provide, upon request, neodymium magnets whose max temp of use up to 150 ° C). All magnets that you will find in our online shop have an axial magnetization. On request, we are also able to sell magnets of other materials (AlNiCo, SmCo) supporting higher temperatures but whose power is less than that of neodymium.
Features:
Powerful Rare Earth (Neodymium) permanent magnet.
High gloss Nickel coating, for protection against corrosion.
North pole dent for manufacturers to identify the product's North pole.
Maximum operating temperature 80°C / 100°C
Direction of Magnetism:
"Axially" magnetised (top to bottom), through thickness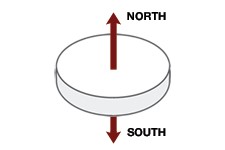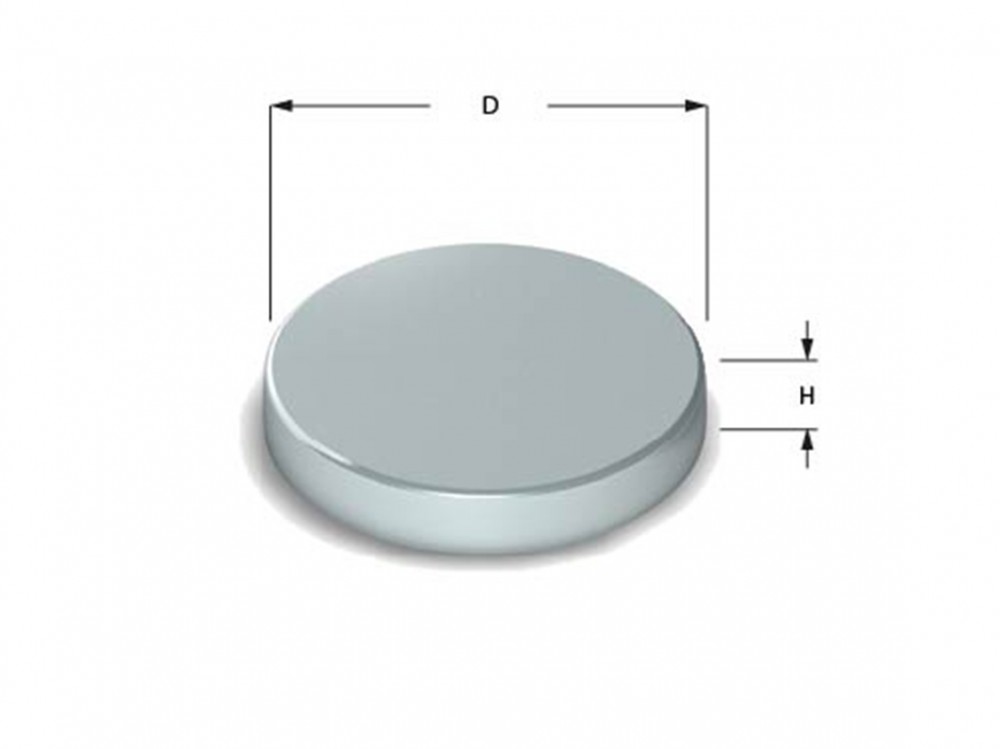 For Discs, Rods, Pots & Rings
Note:
Photo is not to scale, please check the provided measurements to ensure that you purchase the size needed for your projects.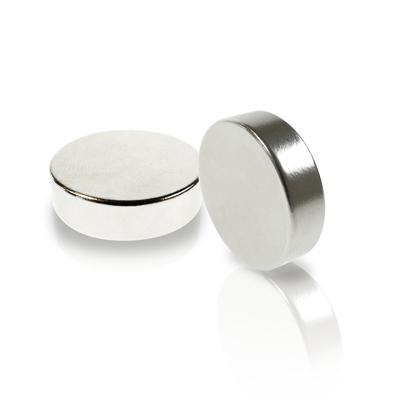 Applications:
Acoustic field: the speaker, receiver, microphone, alarm, stage audio, car audio and so on.
Electronics: permanent magnetic actuator vacuum circuit breakers, magnetic relays, meter, meter, sound meter, a reed switch, sensors.
Electrical field: VCM, CD / DVD-ROM, generators, motors, servo motors, micro-motors, motors, vibration motors.
Machinery and equipment: magnetic separation, magnetic crane, magnetic machinery.
Healthcare: MRI scanners, medical equipment, magnetic health products and so on.
Other industries: magnetized Wax, pipe descaling, magnetic fixture, automatic mahjong machine, magnetic locks, doors and windows magnetic, magnetic luggage, leather magnetic toys, magnetic tools, gifts and packaging.

Attention:
Neodymium magnets are extremely powerful. Crushing and bruising injuries can occur when handling these magnets, especially the larger ones. When two magnets collide together, small pieces can be broken off and cause injury. For these reasons the magnets should be handled carefully and they should definitely not be allowed to crash into one another from a distance. Magnets should never land in children's hands because swallowing them can lead to serious medical problems.
Particularly the larger neodymium magnets should never be stored or used near devices or objects that can be damaged by magnetism. This can include, among others, televisions and monitors, credit cards, bankcards, computers, data storage devices of all kinds, video and music cassettes, mechanical clocks and speakers. A large magnet can also disturb heart pacemakers. When in doubt you should exercise caution!