Magnetic Balls, Sphere Magnet - Ø 3mm, Neodymium N40 Nickel, Force 130g
Super Strong NdFeB Rare Earth Magnets
Real monster-spheres! I know adults who were not able to separate these magnets from each other. These should be handled with care and are definitely not suitable for children! (No joke!) Keep in mind: These spheres are coated with chrome (over a nickel base), which makes them especially robust. Nevertheless, you should not let two of these spheres collide together - the pressure on the points of impact will be so high that the coating may be broken-down over time. Orders of multiple spheres will be delivered with a plastic spacer between them.
The NdFeB spheres have an extraordinary level of magnetism which means they can be joined into chains to form necklaces and bracelets which are secure, but can also be split and then rejoined to for the chain again. This makes them a great fashion accessory and jewellery addition. These magnetic spheres are also ideal for holding large drawings and posters onto steel white boards, mild steel walls, fridges, magnetic notice boards, etc. They are magnetized across their diameters which prevents them from rolling out of position (with a North and south positioning like our planet Earth). Their spherical shape makes them easy to grip for removing and repositioning. The shape is also regarded as aesthetically pleasing. They exist in various sizes (3 mm to 25 mm diameters) and three colors (black, gold and nickel).
Important Note: This sphere magnets / magnetic balls are not suitable as toys for children. The potential choking hazard for children under 36 months is only a risk. Since the magnetic beads attract each other in the stomach they won't leave the body in a natural way and can pinch delicate tissue and can lead to serious injury.
Note:
Photo is not to scale, please check the provided measurements to ensure that you purchase the size needed for your projects.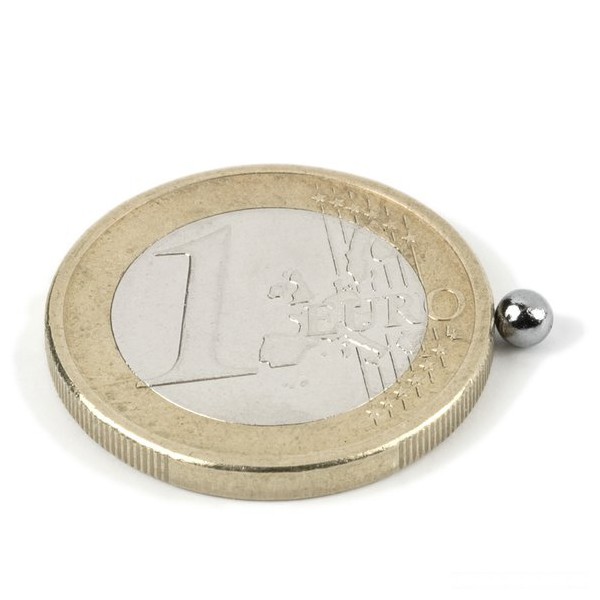 Applications:
magnetic toys, gifts and packaging.

Attention:
Neodymium magnets are extremely powerful. Crushing and bruising injuries can occur when handling these magnets, especially the larger ones. When two magnets collide together, small pieces can be broken off and cause injury. For these reasons the magnets should be handled carefully and they should definitely not be allowed to crash into one another from a distance. Magnets should never land in children's hands because swallowing them can lead to serious medical problems.
Particularly the larger neodymium magnets should never be stored or used near devices or objects that can be damaged by magnetism. This can include, among others, televisions and monitors, credit cards, bankcards, computers, data storage devices of all kinds, video and music cassettes, mechanical clocks and speakers. A large magnet can also disturb heart pacemakers. When in doubt you should exercise caution!
Sphere Magnets, Magnetic Balls Ø 3 mm Rare Earth Neodymium N40 nickel
Diameter: Ø 3 mm, Volume: 14 mm ³, Magnetization: Axial, Coating: Nickel (Ni-Cu-Ni)
Total weight: 0,11 g, Max temperature: 80 ° C, Force: 130 g
Technical Specifications:
| | |
| --- | --- |
| Product code | 1903 |
| Shape | sphere |
| Dimensions | Ø 3 mm |
| Volume | 14 mm³ |
| Material | Neodymium |
| Quality | N40 |
| Coating | Nickel (Ni-Cu-Ni) |
| Total weight | 0,11 g |
| Max. Temperatur | 80 °C |
| Force | 130 g |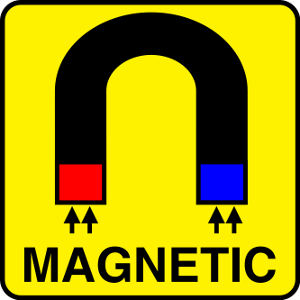 Kugelmagnete, Magnetkugeln Ø 3mm N40 Nickel, 50 Stück, Haftkraft 130g - Vorstellung