Heavy-Duty Red Magnetic Base
Designed to retrieve and hold flat steel surfaces, nails, hand tools, and other ferrous items on contact.
45 kg pull rated on direct contact with flat, and smooth ferrous steel plate while pulling magnet perpendicular to steel plate. Pounds of pull are less on thinner ferrous steel surfaces or steel with lower iron content. Layers of paint and other finishes decrease the pounds of pull.
Magnet assembly made of steel with all-welded construction, ceramic magnets, and red powder coat finish.
Includes two Magnetic Shields to block magnetic strength when not in use, allowing easy storage in a toolbox without attracting other tools.
Maximum operating temperature is 82.2 °C.
Heavy duty magnet painted red system for lifting, hanging, screwing
Length:60 mm
Width:60 mm
Heights:19 mm
Eyelet: 18 mm - M5
Total weight: 375 g
Magnetic force: 45 kg
| | |
| --- | --- |
| Product Code: | 1296 |
| Package size: | 1 |
| Shape: | Square heavy duty magnet |
| Length: | 60 mm |
| Width: | 60 mm |
| Heights: | 19 mm |
| Total weight: | 375 g |
| Eyelet: | 18 mm M5 |
| Magnetic force: | 45 kg |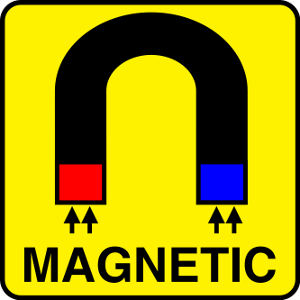 Günter

2018-01-10 12:26:13