Steel discs c/sink counterpart to magnets Ø 27mm x 3mm
Disc with countersunk borehole, as a counterpart to magnets, not a magnet!
Steel discs attract to magnets and we have a selection of steel discs 20mm - 50mm diameter which suit our countersunk and pot magnets. Simply screw a magnet to one surface and a steel disc to the other.
These steel discs are not magnets, but instead are used as a striker plate which magnets are attracted to or as keepers to create a closed magnetic circuit. These steel discs are the perfect solution for installing a magnetic surface that magnets will stick to. For example, you could screw one of these magnets into a wall and then, using magnets, hang artwork or noticeboards. Each disc can be fixed in place using an M5 countersunk screw.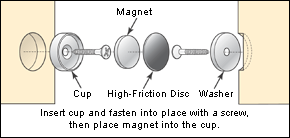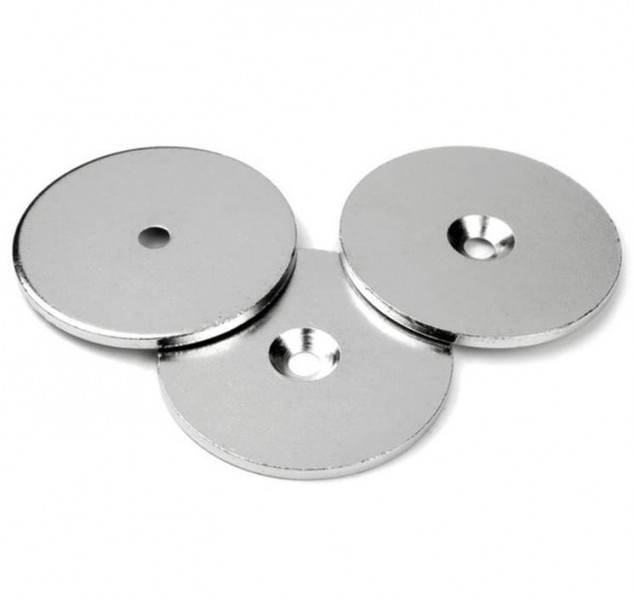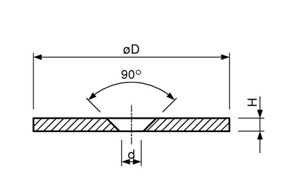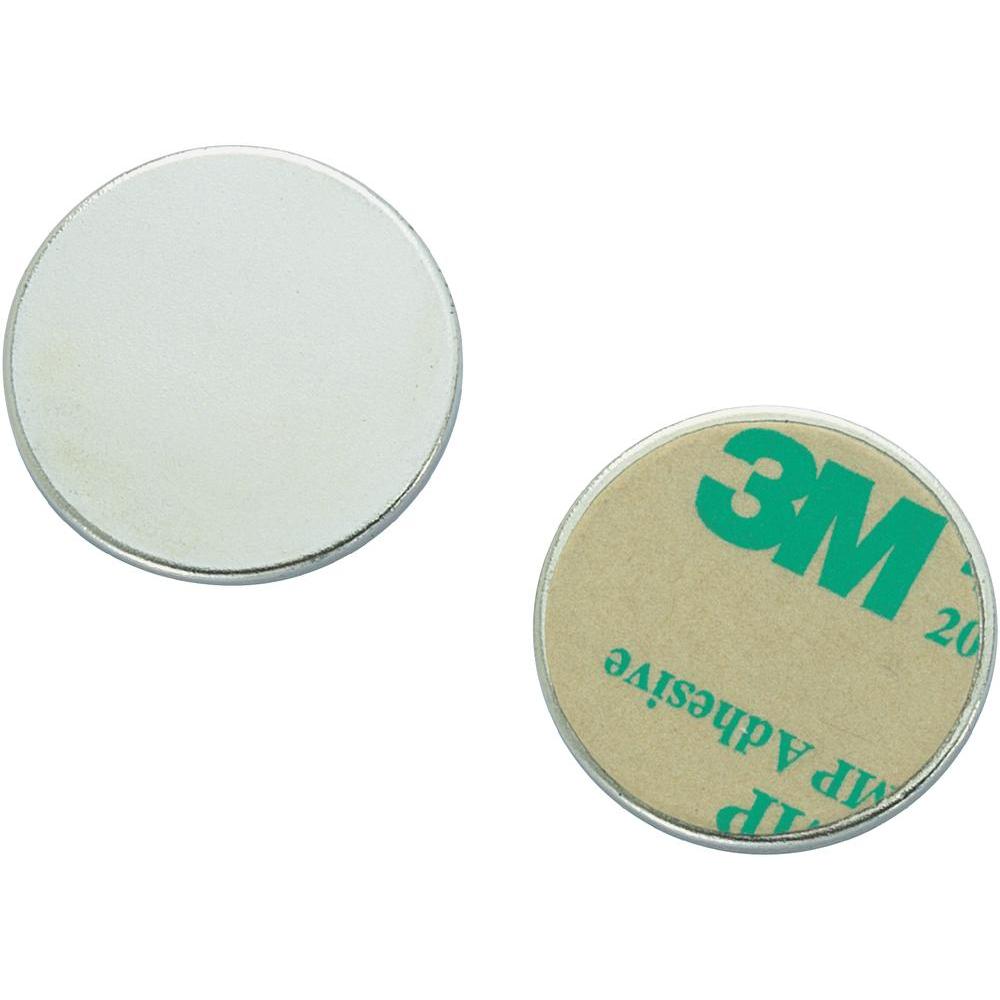 Steel discs c/sink, counterpart to magnets, Ø 27 mm x 2 mm
Material: Steel
Coating: Zinc
Total weight: 12.1 g
Total height H: 3 mm, Total diameter D: 27 mm, Top diameter d2: 5.5 mm
| | |
| --- | --- |
| Product Code: | 2190 |
| Form: | Steel disc |
| Total diameter D: | Ø 27 mm |
| Top diameter d2: | 5.5 mm |
| Total height H: | 3 mm |
| Coating: | Zinc |
| Material Disc: | Steel |
| Weight (g): | 12.1 g |
| Color: | Steel - silver |
| Fixing: | counterpart to magnets |