Magnetic Balls assorted colored acrylic balls | set of 6 Ø 18 mm
- These magnetic marbles are an excellent resource for the science class or the office -
With these versatile, magnetic balls, kids get a hands-on introduction to magnetism…and actually see magnetic properties in action!
Fun and decorative marbles magnets.Pack of 6 magnetic "glass marbles" (made from acrylic plastic) in 6 different colours. Moulded around a small neodymium magnet. They roll on a normal surface, but adhere to a magnetic surface.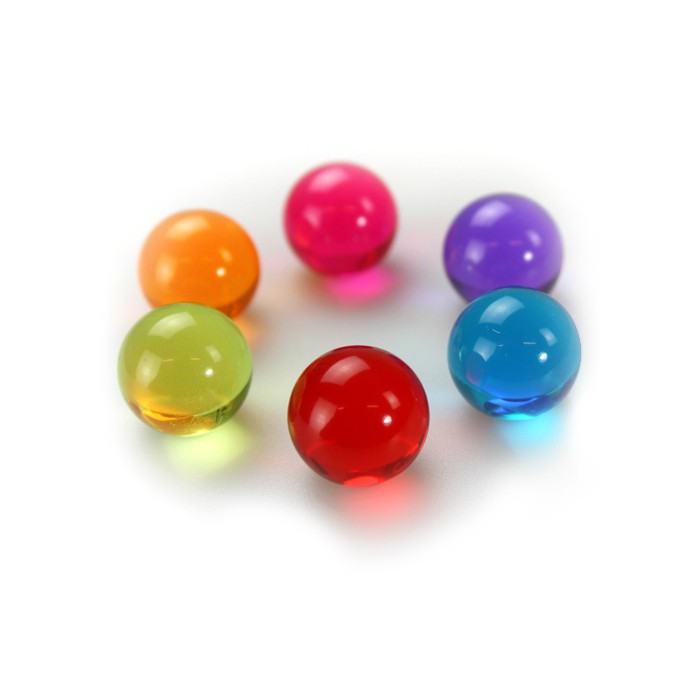 Manufactured after 2013/01/01, The object of the declaration described above is in conformity with DIRECTIVE 2011/65/EU OF THE EUROPEAN PARLIAMENT AND OF THE COUNCIL an the restriction of the use of certain hazardous substances in electrical and electronic equipment.
Small, strong, colorful assorted magnetic glass marbles made from acrylic plastic
keep multipage brochures or cartons (up to 9 x A4 sheets)
Diameter: Ø 18 mm.
Strength: approx. 500 gr.
Colours: blue, purple, pink, red, orange and green
Technical Specifications:
| | |
| --- | --- |
| Magnosphere - Artikel number | 1551 |
| Form / Model | Magnetic Balls |
| Material | Glass marbles made from acrylic plastic |
| Housing | Acrylic plasti |
| Dimension | Ø 18 mm. |
| Color | Blue, purple, pink, red, orange and green |
| Tolerance | + / - 0,1 mm |
| Adhesion | 500 g |
| Application | Excellent resource for the science class or the office |