Magnetic Grip Clip, heavy duty, width: 60mm
magnetic pull 34 kg
These heavy-duty magnetic clips are commonly found in warehouses and restaurants holding inventories or bills as each magnet will hold an astonishing 6kg of paper or other material. The Neodymium magnets are sunken in to a steel shell meaning that the north pole is on the centre of the magnetic face and the south pole is on the outer edge around it. The steel pot increases the adhesive force of the magnets giving them an incredible hold for their size.
70mm wide clip attached to a 32mm diameter Neodymium clamping magnet
Each magnet can support a steel weight of up to 34kg vertically from the magnetic face when in flush contact with a mild steel surface of equal thickness
Fast and secure repositioning
Coated with three layers of nickel, copper and nickel to reduce corrosion and provide a smooth finish

Manufactured after 2013/01/01, The object of the declaration described above is in conformity with DIRECTIVE 2011/65/EU OF THE EUROPEAN PARLIAMENT AND OF THE COUNCIL an the restriction of the use of certain hazardous substances in electrical and electronic equipment.
| | |
| --- | --- |
| Item Number: | 976 |
| Packing quantity: | 1 Magnetic Grip Clip |
| Dimension: | 70 mm width |
| Color: | chrome |
| Material: | metal & chrome |
| Magnetic pull (kg): | 34 |
| Securing | magnetic |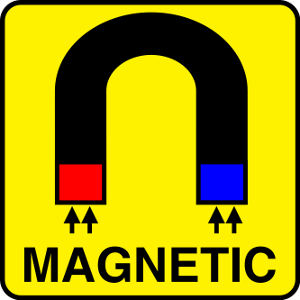 You might also be interested in
Magnetic Grip Clip, heavy duty - width: 70mm - magnetic pull 34 kg
17,51 £
incl. VAT plus delivery costs