Magnetic Holder for brush or sponge w/ counter magnet
A handy little holder in your kitchen sink. Hang the Magnetic Holder inside in your sink where all the water from the brush or sponge will drip away. Can be used for stainless steel sinks. Place the Magnetic Holder in the sink and a counter magnet on the back of the sink. It is only the first time you have to attach the counter magnets to the back of the sink.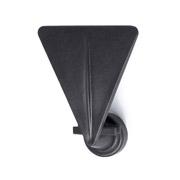 Very simple to set up, the sponge holder is fixed by positioning the holder inside the sink and a counter-magnet on the external side of the sink. You can place in it a sponge and/or a washing up brush.
NB 1 -the external side of a built in sink can be difficult to access and we recommend your think carefully about the place you want to position the sponge holder before starting to set it up.
NB 2 - most sinks are made of stainless steel which is not (or very slightly) ferromagnetic: this magnetic system has a counter-magnet to place opposite the holder. Does not function on porcelain and Corian™sinks nor on granite sinks (too thick).
| | | |
| --- | --- | --- |
| | | |
| 1. separate the sponge holder from its counter-magnet (it is easier to make it slide) | | 2. place the sponge holder on the inside of the sink and position the counter-magnet on the external side |
| | | |
| | | |
| 3. precisely position the sponge holder in the desired place simply by manipulating the holder (the counter-magnet is drawn through the sink) | | 4. to block the counter-magnet once the ideal solution has been chosen, use the sticker included and fix to the counter-magnet lug |
Magnetic Holder for brush or sponge w/counter magnet
Dimensions: Length 6,5 cm Depth 2,5 cm
Material: PE
Feature: In sink: w/ Counter Magnet
Content: 1 plastic Magnetic Holder, 1 Counter-magnets and 1 stickers for counter-magnets attachment.
Securing: To use for sinks
| | |
| --- | --- |
| Item Number: | 1335 |
| Packing quantity: | 1 Magnetic Holder for brush or sponge |
| Dimension: | Length 6,5 cm Depth 2,5 cm |
| Color: | white matte |
| Coating: | special paper |
| Material: | PE |
| Securing | magnetic |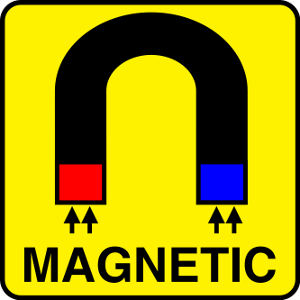 Spültuchhalter magnetisch flexibel mit Gegenmagneten für Edelstahlbecken - Vorstellung

Ziehen Sie den Gegenmagnet vom Magnethalter ab. Platzieren Sie den Magnethalter in der Spüle und den Gegenmagnet auf der Rückseite in der Spüle. Stecken Sie den Schwamm oder die Spülebürste in den Magnethalter. Wenn Sie den Gegenmagnet dauerhaft anbringen möchten, geben Sie den beigefügten Klebstoff auf den Gegenmagnet.