Magnetic Periscope Phone Camera Lens for
iPhone, iPad, S3, S4, S5, Tablets
- Magnetic Periscope lens for taking pictures from various angles easily -

This universal magnetic detachable periscope camera lens comes with 3 slim adhesive metal rings allows you to install it on your phone, tablets and even desktop computers! Stick the metal ring on your mobile phones or tablets and simply attach the magnetic periscope camera lens to take photos at a 90° angle. Lens with built-in magnet snap easily to your phone enables the lens to be rotated freely 360°.
Perfect for
Low angle shots of your lovely pets
Floor angle view
High angle shots of tall buildings
Over wall or fences shots
Through the gates/fences perpendicular views
Place on the edge of table for convenient group shots
Periscope lens for taking pictures from multi-angle easily. Small, lightweight and extremely portable. Easy to install, attach and remove, no fumbling with big, ugly and clumsy clips. Just snap on to take photos and slide off to remove.
Compatible with most mobile phones with outer diameter of camera within 13mm. 3 pcs of Metal O-rings with peel and use self-adhesive for easy first time installation.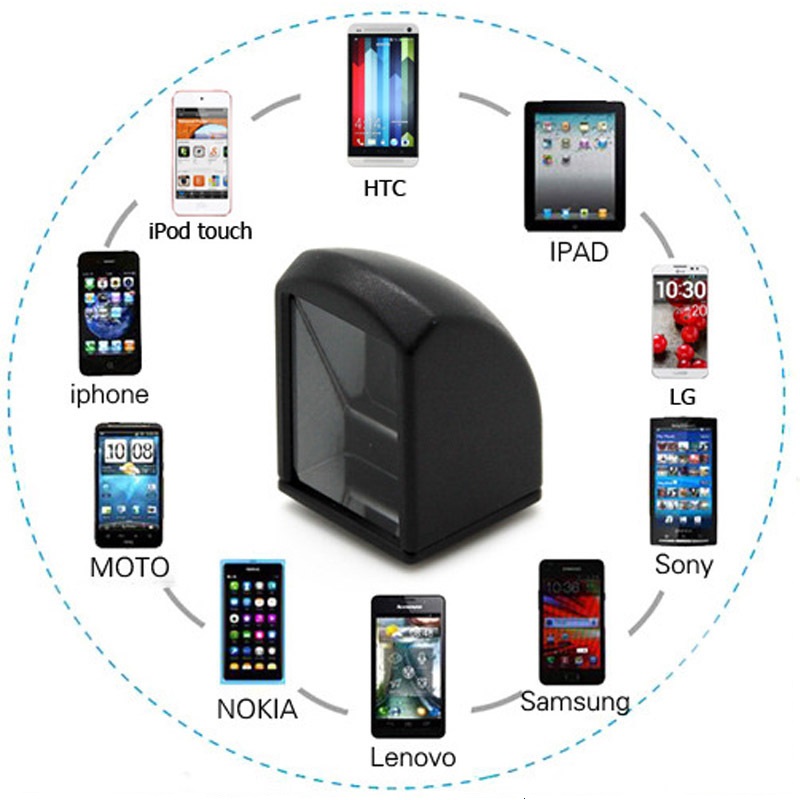 Will it fit my Phone/Tablet/Computer?
If your device camera can fit any of the stick on "O" rings of the following diameters, it should work.
1 x "O" Rings : Outer diameter: 12.8mm, Inner diameter: 9.5mm
2 x "O" Rings : Outer diameter: 12.8mm, Inner diameter: 8.5mm
Package consist of
1pcs 90° Magnetic Periscope Lens
2pcs of Adhesive Metal Rings with cutout for iPhone with LED (Can be used universally on most phones)
1pcs of Adhesive Metal O-Ring

Manufactured after 2013/01/01, The object of the declaration described above is in conformity with DIRECTIVE 2011/65/EU OF THE EUROPEAN PARLIAMENT AND OF THE COUNCIL an the restriction of the use of certain hazardous substances in electrical and electronic equipment.
Product features: High grade aluminum ultralight, High grade glass lens
Dimensions: main body: 25mm diameter x 22mm length Magnetic ring: 13 mm outside, 9.5 mm inside
Compatible with: Universal, fit all most mobile phone and pad on the market
Weight: 30g
Package Contents: 1 x Camera Lens Angle Periscope, 3 x Magnetic Ring
Technical Specifications:
| | |
| --- | --- |
| Magnosphere - Artikel number | 1623 |
| Form / Model | Magnetic Periscope Phone Camera Lens |
| Material | High grade aluminum ultralight, High grade glass lens |
| Dimension | main body: 25mm diameter x 22mm length Magnetic ring: 13 mm outside, 9.5 mm inside |
| Color | black |
| Tolerance | + / - 0,1 mm |
| Application | Magnetic Periscope lens for taking pictures from various angles easily |
| Weight | 30 g |