Magnetic Blocks Self-adhesive 30 x 10 x 1 mm, Neodymium N35 - holds 1 kg
Super Strong (NdFeB) Rare Earth Rectangular Magnets
Those thin neodymium magnets with 3M self adhesive are powerful, compact magnetic discs /blocks with an easy pull-tab adhesive liner. Each size is available in 2 types, one with a North pole showing and one with a South pole showing. Both have self adhesive on the reverse side. If the magnet is sticking to a steel surface, you can use either a North or South pole magnet. They are equally as strong.
If you want to use 2 of these to stick to each, for example to close a cardboard folder, you need to use a North pole and a South pole magnet so that they attract each other (otherwise they will repel).
Application:
Adhesive magnets are often used in construction to keep cabinet doors closed. While hot glue or super glue is sometimes used for this purpose, adhesive magnets are much stronger and last longer. Adhesive magnets are also used in crafts for miscellaneous purposes, such as converting business cards into business magnets, keeping small doors closed, and holding frames to other objects. Likewise, adhesive magnets can be used in tapestry and fashion for use with fabrics.
Note:
Adhesive magnets are very difficult to remove once they have been attached to a surface and doing so will typically result in damage to the surface. They are also extremely sticky once the protective sheet has been removed and may leave their glue on anything that comes in contact with them, such as the user's fingers or surfaces they are accidentally dropped on.
Features:
Powerful Rare Earth (Neodymium) permanent magnet.
High gloss Nickel coating, for protection against corrosion.
North pole dent for manufacturers to identify the product's North pole.
Maximum operating temperature 80°C / 100°C
Note:
Photo is not to scale, please check the provided measurements to ensure that you purchase the size needed for your projects.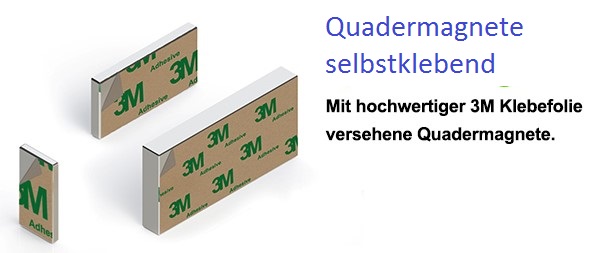 Applications:
Acoustic field: the speaker, receiver, microphone, alarm, stage audio, car audio and so on.
Electronics: permanent magnetic actuator vacuum circuit breakers, magnetic relays, meter, meter, sound meter, a reed switch, sensors.
Electrical field: VCM, CD / DVD-ROM, generators, motors, servo motors, micro-motors, motors, vibration motors.
Machinery and equipment: magnetic separation, magnetic crane, magnetic machinery.
Healthcare: MRI scanners, medical equipment, magnetic health products and so on.
Other industries: magnetized Wax, pipe descaling, magnetic fixture, magnetic locks, doors and windows magnetic, magnetic luggage, leather magnetic toys, magnetic tools, gifts and packaging.

Attention:
Neodymium magnets are extremely powerful. Crushing and bruising injuries can occur when handling these magnets, especially the larger ones. When two magnets collide together, small pieces can be broken off and cause injury. For these reasons the magnets should be handled carefully and they should definitely not be allowed to crash into one another from a distance. Magnets should never land in children's hands because swallowing them can lead to serious medical problems.
Particularly the larger neodymium magnets should never be stored or used near devices or objects that can be damaged by magnetism. This can include, among others, televisions and monitors, credit cards, bankcards, computers, data storage devices of all kinds, video and music cassettes, mechanical clocks and speakers. A large magnet can also disturb heart pacemakers. When in doubt you should exercise caution!