Smoke detector holding magnet | magnetic installation for smoke detectors
Safe protection against a silent death. Ideal for apartments, private houses, mobile homes and caravans.
The magnetic mounting system for all conventional smoke detector models
self-adhesive - no drilling required
Assembly in less than 5 minutes
No risk of damage to electricity or other cables
Considerable simplification of battery replacement and functional testing
Stainless by consuming zinc only after punching
Secure attachment without tools and dirt
secure hold also on suspended ceilings
Large magnetic holding force by using extra thick material
Wear-resistant ADHESIVE
Ceiling element paintable
These self Adhesive sticky pads are perfect for surface mounting smoke alarm base plates to the ceiling, a suitable alternative to using screws.
Ideal for easily fixing smoke and CO alarms
Large surface area to ensure maximum performance
Strong self-adhesive material
Suitable for use on flat surfaces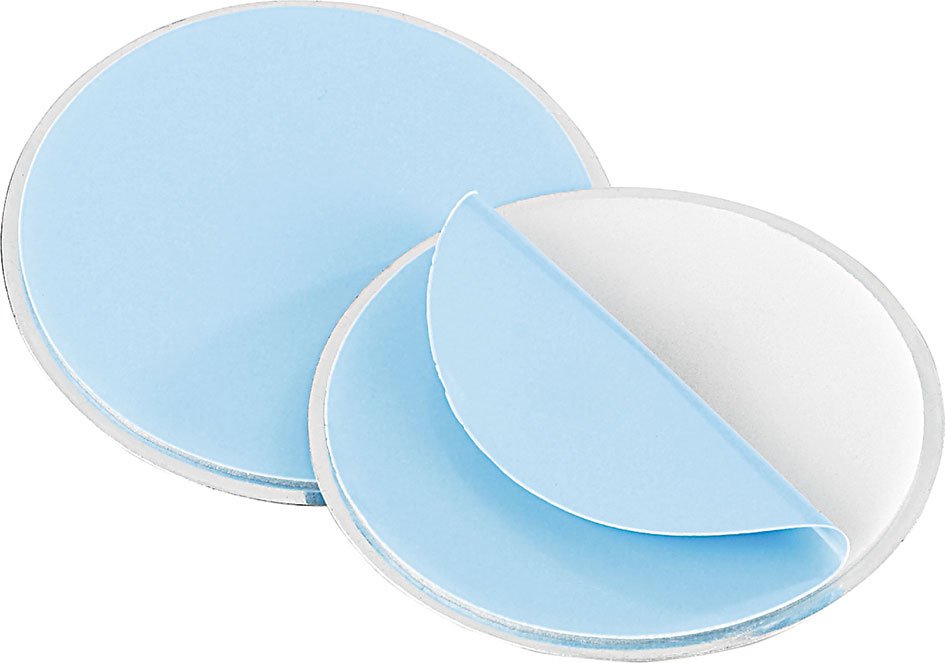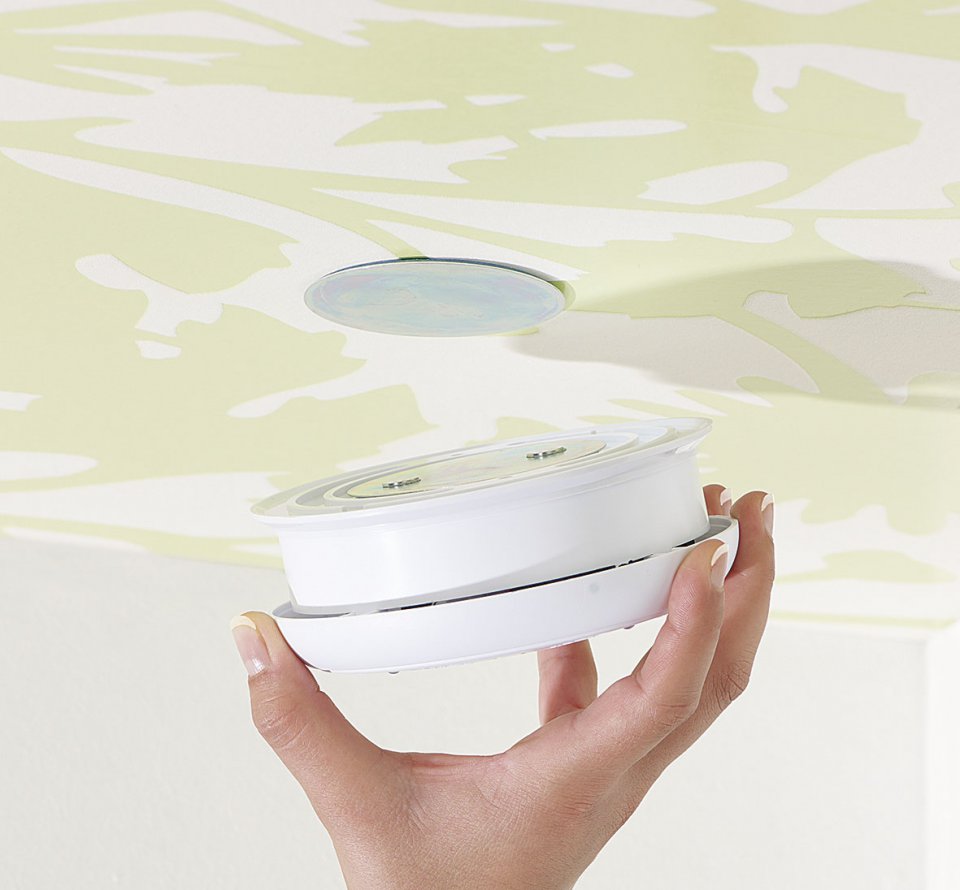 Magnet Pad
Mounting of the detector via self-adhesive
magnet socket and self-adhesive metal plate
For all standard detectors to ø 70mm
No drilling
Mounting without tools
No dirt is produced
No damage
No danger of cables being damaged being while mounting
Mounting time
Detectors are mounting withing a few minutes
Easy handling
Simplifies the exchange of the battery or of the detector

Manufactured after 2013/01/01, The object of the declaration described above is in conformity with DIRECTIVE 2011/65/EU OF THE EUROPEAN PARLIAMENT AND OF THE COUNCIL an the restriction of the use of certain hazardous substances in electrical and electronic equipment.
2 strong

magnets hold

together

the

galvanized steel

washers

A secure hold even on suspended ceilings
Battery replacement and functional testing is made easy
Ceiling

panel

can be painted

P

ower

Glue:

extremely sturdy

acrylate foam

Dimensions

of the steel disks

:

diameter 70 mm

,

thickness: 0.5 mm
| | |
| --- | --- |
| Item Number: | 977 |
| Packing quantity: | Smoke detector holding magnet |
| Dimension: | Ø 70 mm x 0,5 mm |
| Material: | Neodymium Magnets |