Magnetic Car Signs white matt 0,8mm x 20 cm x 30cm
- Easily customize a car, van or truck with an auto magnet instead of car decals -
This is a high quality magnetic sign for any kind of vehicle, which enables anyone to put their company name on their vehicle and advertise for free. Car signs are the best form of advertising, create a talking point with strong designs and images on vinyl. The most efficient way to display a message and hold the viewers' attention, eye catching graphic design making the most effective use of images and text. If you have a business premise then permanent vinyl signs can complete the corporate image. Magnetic signs on your car and vehicles have the advantage that they can be displayed and removed as needed. During the day as a business vehicle, at night you can remove them to use the car as a private vehicle.
On vehicles
Removable advertisements on vehicles. For example, for a mixed-use, on a car, professional and personal, it is possible to display an advertising message during the week and take the weekend to make the car again anonymous. It can be used for a removable marking.
Installation & Care
Installation: Clean the magnets with a mild detergent and water as well as the metallic surface thoroughly and allow them to air dry. If the magnets are bent or the corners are not flat, they may not adhere properly to the magnetic surface.
Care: Remove your magnets before washing your vehicle or magnetic surface. Wash both surfaces often to ensure that no dust or dirt particles scratch your vehicle. Clean your magnets with warm water and mild soap. Make sure to store them flat and out of direct sunlight.
Magnetic car signs removable white matt 0,8mm x 20 cm x 30cm
Turn your vehicle into a mobile billboard or jazz up your refrigerator, dishwasher or any other magnetic metal object with our custom car magnets.
Design your own magnet, stick them on, peel them off, and reuse them again and again.
Our custom vehicle magnets are long lasting, durable and the perfect choice for removable advertising and promotion on business or personal vehicles.
Magnets for car graphics or business sign use. Easily customize a car, van or truck with an auto magnet instead of car decals. Magnetic business signs are great for a variety of advertising uses
Technical Specifications:
| | |
| --- | --- |
| Item Number: | 1731 |
| Shape: | Car Magnets |
| Dimension: | 20 cm x 30 cm |
| Strength: | 0,8 mm |
| Coating: | PVC |
| Color: | white matt |
| Material: | Magnetic Sheet |
| Adhesive force (kg): | 82g/cm2 |
| Max Temp (° C): | 80 |
| Securing | magnetic |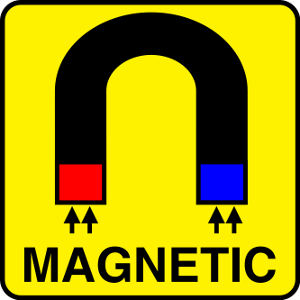 ​​