Magnetic Bottle Opener length: 25 cm width: 11 cm wall distance: 1,3 cm
- Decorative beer cap collector, with magnet trap -
This magnetic bottle opener not only catches everyone's eye, but also falling bottle caps. It collects up to 60 pieces underneath the opener. Only the third case of beer reveals the (magnetic) limits of this bottle opener.
Assembly is finished in no time. Two screws attach the wall bottle opener and two more the plate with the strong disc magnets. The plate should be mounted two to three finger-widths under the opener. And the next party can begin. Your guests will be amazed!
A magnetic plate, which will be mounted under the wall opener, ensures enough holding power. Attach the enclosed metal plate to it. Everything that touches the magnet becomes magnetic itself. Therefore, the bottle caps not only attach to the plate but also hold each other.
You decide: Would you like to nurture the 'bottle cap grape' at the regular's table or simply recycle it after the party? Just remove the metal plate from the magnetic plate and let the bottle caps tumble into the rubbish bin.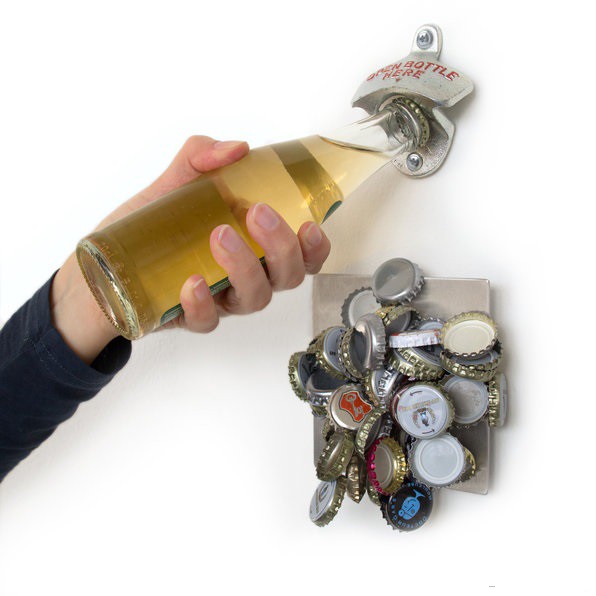 Included in the "beer" package
Wall bottle opener made of cast iron
Magnet trap: 3 strong disc magnets mounted on a plate
A sheet metal sign with beer imprint (11 x 8 cm) and optional protective foil
4 screws and suitable rawlplugs
Wall bottle opener made of cast iron Dimensions: length: 25 cm | Width: 11 cm | Wall distance: 1.3 cm
Delivery: 1x bottle 1x + neodymium magnet Fang + 1x metal sign + 1x metal base plate, black (+ 3 back holding magnets).
Material details: Original STARR-X bottle opener made of cast iron, 3-neodymium magnets to catch steel plate, solid metal sign, powder-coated, black metal base plate.
Magnetic trap: 3 strong disc magnet mounted on a rail | 4 screws and suitable dowels
A metal sign with beer-print (11 x 8 cm) and optional protector
Technical Specifications:
| | |
| --- | --- |
| Magnosphere - Artikel number | 1596 |
| Form / Model | Magnetic Bottle Opener |
| Material | Cast iron |
| Dimension | length: 25 cm | Width: 11 cm | Wall distance: 1.3 cm | A metal sign with beer-print (11 x 8 cm) and optional protector |
| Tolerance | + / - 0,1 mm |
| Adhesion | It collects up to 60 pieces underneath the opener |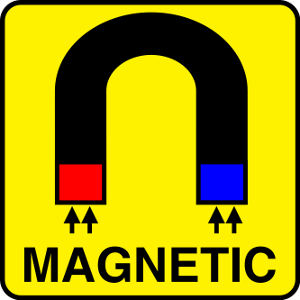 Magnetischer Wand-Flaschenöffner Länge: 25 cm Breite: 11 cm Wand-Abstand: 1,3 cm - Vorstellung