Magnetic key panel slate 30 cm x 20 cm
- Never was key-order so much fun! -
Everyone knows the annoying, miserable search for the key. The common situation is well known: After the obligatory evening shopping you close the door and enter your private kingdom laden with heavy shopping bags. Upon entry the fully packed bags stand in the hallway, you throw the keys in the corner and your are wondering the next day, where you last saw your keys. Especially if one is on the way to work and leaves the house, already much too late, one would not only have to search the house door or car keys. Each time it annoys you, if you have not previously placed your key in a certain spot and they are somewhere in the house. One could also easily attach the key onto an old hook in the entrance area. But with your hands fully loaded it is heavy and uncomfortable to hang the key. For this problem, there is now a solution: A magnetic key board.
Diverse range of key boards
An innovative key board can take a good deal of stress from your life. Magnosphere offers an exceptional assortment of modern key boards. A stylish and attractive entrance area can be repaired with a creative key rack. Start your hectic workday relaxed without annoying search for the key. Let us inspire you with Magnosphere of an almost limitless supply. In peace and relaxation you can choose between a variety of key boards. No wishes to remain open: Find a high-quality key board at a fair price, which can hold the thickest Keychain including various keyring with its powerful magnetic force. Another advantage is that you do not need to drop your old habits. The usual keychain throw can be executed, but he is no longer into a unknown space, but your keys will find the desired destination all by themselves.
Fascination - Key Board
Innovative, sophisticated, magnetic key boards are extremely fascinating. Modern technology protects even coded car keys, despite tremendous magnetic attraction, without fail. In commercial operation, such as in a car repair shop, where the retention of important key has the highest priority, a magnetic board can be used to impress with the wide range of products. There are elegant and trendy variations. At the entrance the key board can be a real eye-catcher, colorful and trendy. For tennis, football - or golf fans there are, for example, key boards with artificial grass cover. Those who prefer something elegant and chic, you can buy a key board with modern stainless steel frame to round out the interior with a high quality accessory. You can let your imagination run wild. So you can combine different boards together and let your own four walls appear individually. Create your entryway creative and courageous. Two of the same key board models in different colors, for example, provide for an extravagant appearance. The various possibilities are limitless and your imagination is therefore no limit.
Magnetic key holder in slate..
Can be hung vertically or horizontally.
No danger to your "smart" car keys.
Easy and intelligent installation: two perforated magnets to affix it to the wall (screws and wall plugs included), attaching your key panel solidly to the wall.
Terrific holding power thanks to 7 neodymium magnets: even the heaviest key ring will stick firmly to the panel.
Sleek, timeless design, great gift idea.
Technical Specifications:
Magnosphere - Artikel number

1081

Form / Model

Magnetic key panel

Material

natural slate

Dimension

3 different sizes available, 20 x 30 cm,

20 x 40 cm, 25 x 40 cm or 30 x 60 cm

Color

dark grey

Application

An innovative key board can take a good deal of stress from your life

Weight
*
Delivery
screws and wall plugs included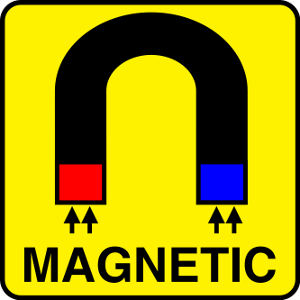 Schiefer-Schlüsselbrett, Schiefer, 1 Stück - Vorstellung